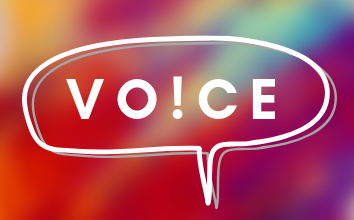 Voice of Zach Dreier
Zach Dreier
Grade: 8th
Favorite TV show: The Office
Favorite KUMC memory: going to Sky Ranch and playing volleyball
Favorite scripture: Jeremiah 29:11
Favorite ice cream flavor: mint chocolate chip
If you could have any super power in the world, what would it be? Invisibility
Reflection on Week 1 of Jesus Loves: Jesus Valued Young People
Scripture Focus: Luke 18:15-17
During the first week of the Collide series Jesus Loves we learned that Jesus loves the young people for a variety of reasons. For some background information, let's first see how we learned of Jesus' views on young people. When Jesus was on Earth, He had a reputation of valuing young people for their innocence, and He would, and continues to, touch the hearts of young people early on and show them that he is a God of love and compassion. Many adults of the time period, including His very own disciples, disagreed with Jesus on the idea that the children were worth His time and that their voices mattered. However, they were forgetting one key point: These children would grow up to be the people of the church, leaders of the community, and much more. It was for this reason, on top of the reason that he unconditionally loves everyone, that he valued, and values to this day, the voice of the young people.
It is important for us young people to understand that we are an important asset of the church, because we too have a voice. This ideology that young people have worth can be found throughout The Bible, but it is especially prominent in 1 Timothy 4:12. "Don't let anyone look down on you because you are young, but set an example for the believers in speech, in conduct, in love, in faith and in purity."
All in all, Jesus values young people because we are a part of the church, and we can show Jesus that we understand our worth by setting a good example of how young people should act through our speech, conduct, love and overall, purity.