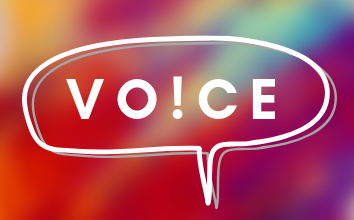 Voice of Katie Simon
Katie Simon
Grade: Freshman
Favorite TV show: Grey's Anatomy
Favorite band: Rex Orange County
Favorite KUMC memory: volunteering and teaching small groups on the confirmation retreats
Favorite scripture: James 1:19
Favorite ice cream flavor: mint chocolate chip
If you could have any super power in the world, what would it be? Teleportation
Reflection on Week 2 of Jesus Loves: Jesus Cares for Those in Need
Scripture Focus: Matthew 19:16-22
The rich young man in Matthew 19:16-22 thought his wealth and many possessions would bring him happiness, much like many materialistic people today. However, each object he obtained would only provide him with temporary happiness, so he sought something more to keep him happy. He went to Jesus and asked him how to receive eternal life. When Jesus told him to sell all his possessions he didn't know what to do because he had so many. He wanted to commit his life to God, but at what cost? He thought his possessions were everything to him and that they would provide him with all the happiness he needed in life, but what would really bring him eternal happiness is God.
Jesus asks us to humble ourselves by sharing our wealth and possessions with those who have less than us. Jesus always cared for the less fortunate and needy. He guaranteed a spot in heaven for the followers of Christ who don't care how much money they have, or how many things they own; but only about their love for Christ and how they can grow in their faith. The more things you own the more things you have to worry about, it's just like the old saying 'more money more problems'.
God doesn't want you to focus on the material problems of this world. He wants you to focus on loving him and the others who love him as well. "Whoever is generous to the poor lends to the Lord, and he will repay him for his deed," Proverbs 19:17