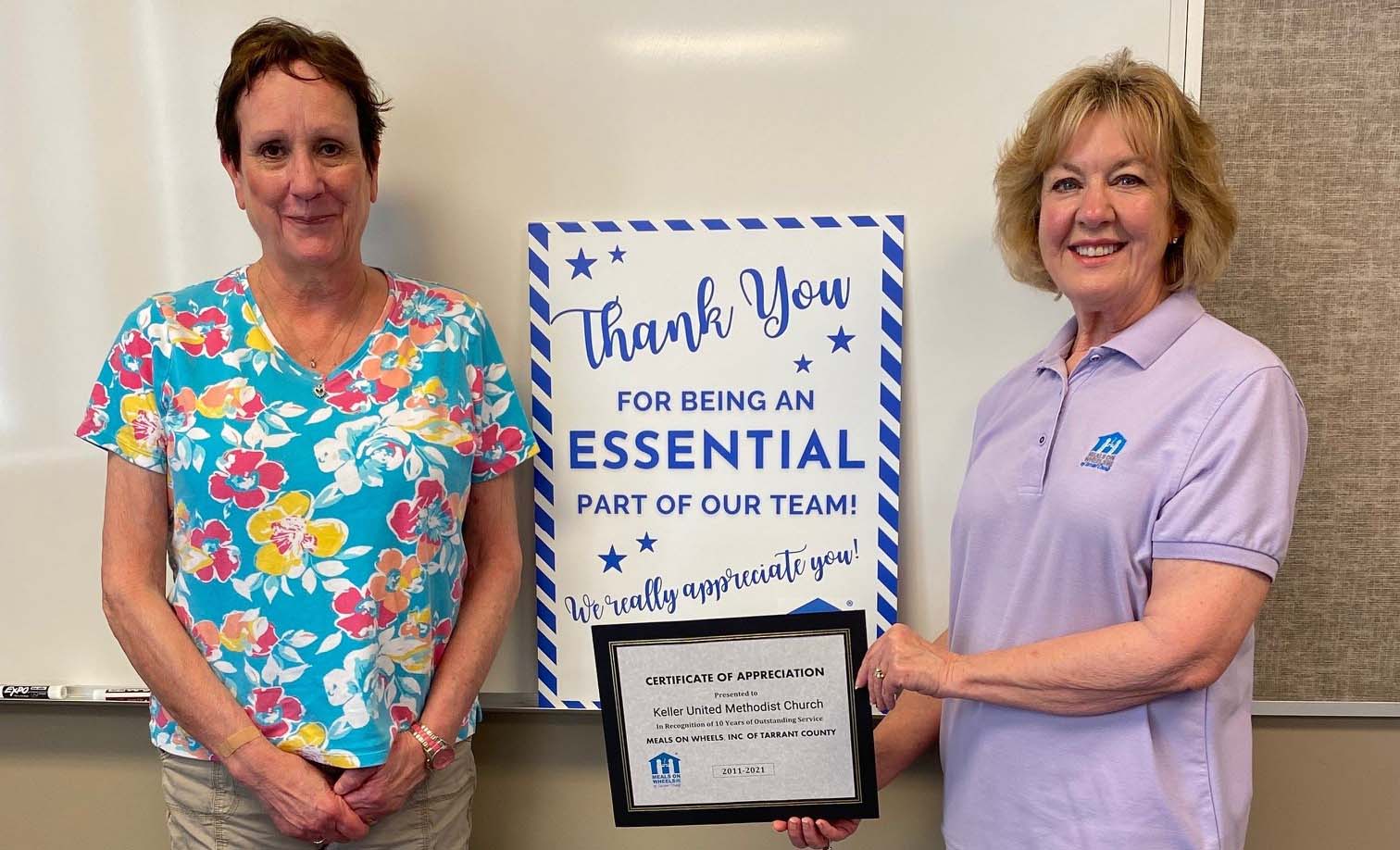 Serving Meals on Wheels for 10 Years!
Keller UMC has served as a Meals On Wheels (MOW) site for ten years!
Many of the Site Greeters that started with the program ten years ago, continue to serve in this capacity. The Site Greeters receive the prepared meals from the Meals On Wheels facility, located in Tarrant County. Site Greeters volunteer one day a week, and are responsible for calling MOW to ensure there are no late cancellations, divide the meals for the volunteer drivers and contact MOW when all drivers have picked up their meals. Site Greeters normally volunteer 10:30-11:30am.
MOW delivers Monday through Friday, except holidays. Volunteer Drivers normally arrive around 11am and have their meals delivered by 12:15pm. There are several MOW sites throughout Tarrant County, and they can always use new volunteers to deliver. Drivers are assigned one day a week to deliver meals, and maintain a certain route to ensure they get to know their clients. You may also sign up as a substitute driver and only deliver when you are available.
Clients can sign up for meals for a short amount of time. This program has proven to be beneficial for someone recovering from surgery that is unable to drive or prepare their meals.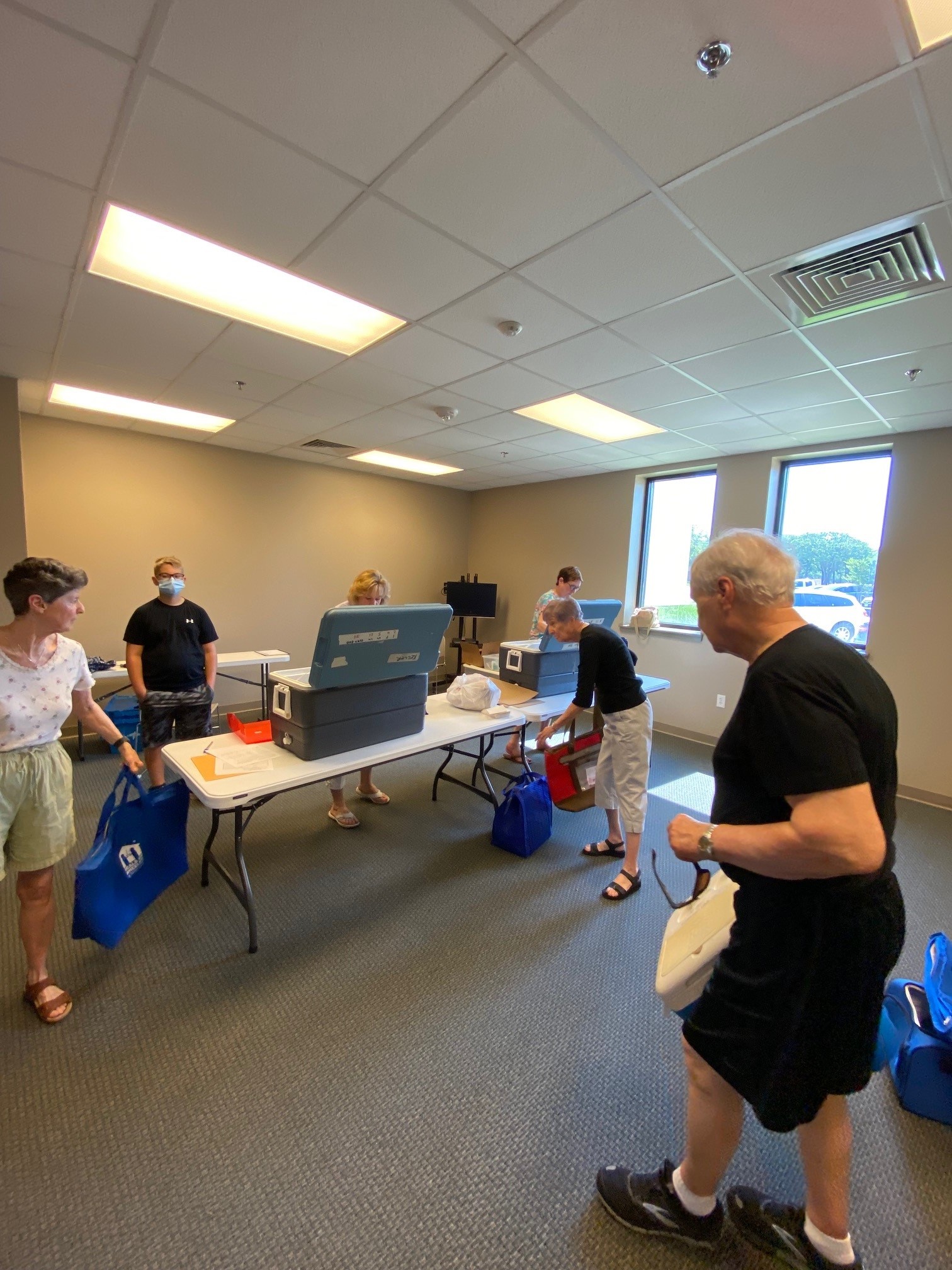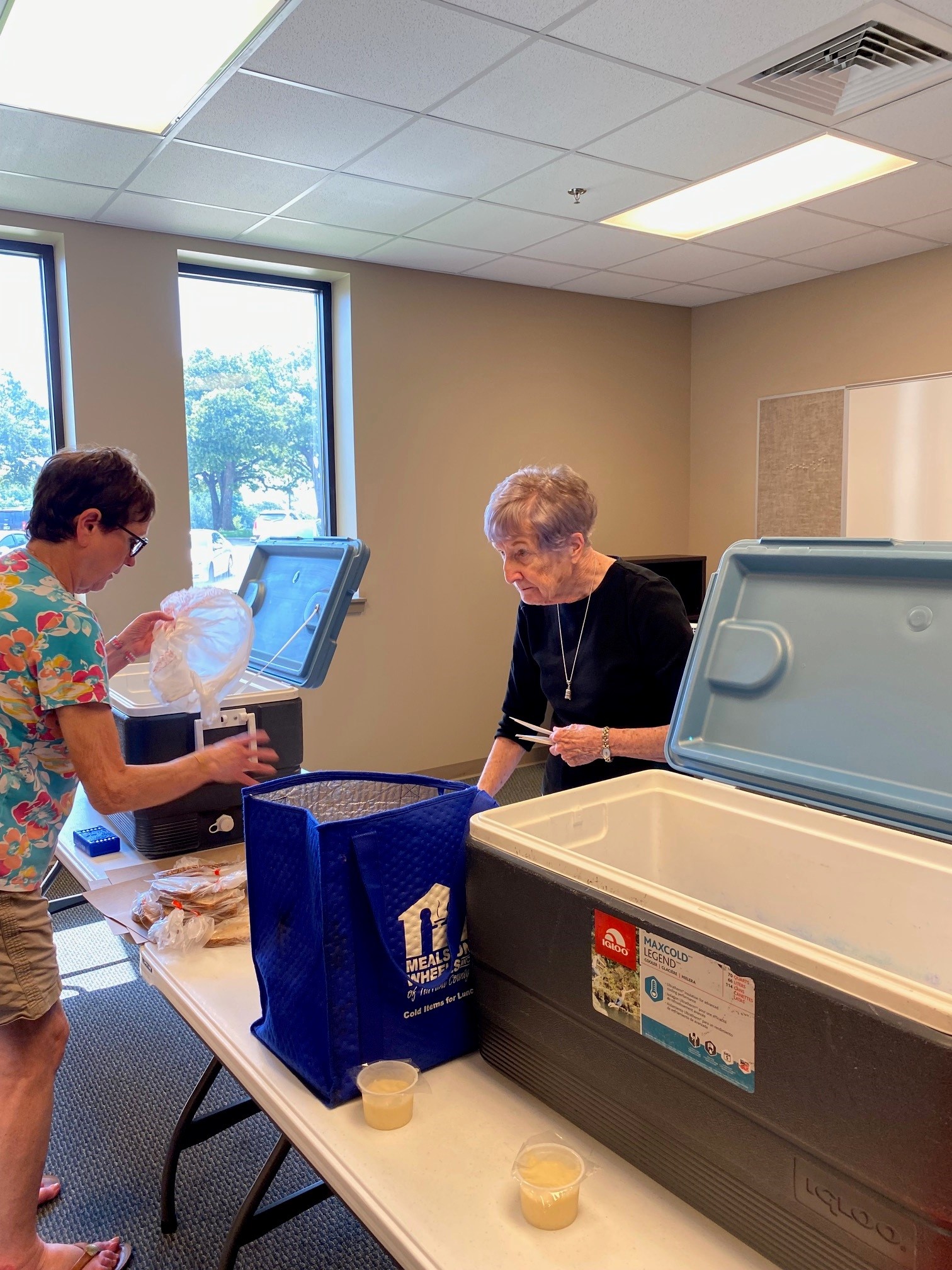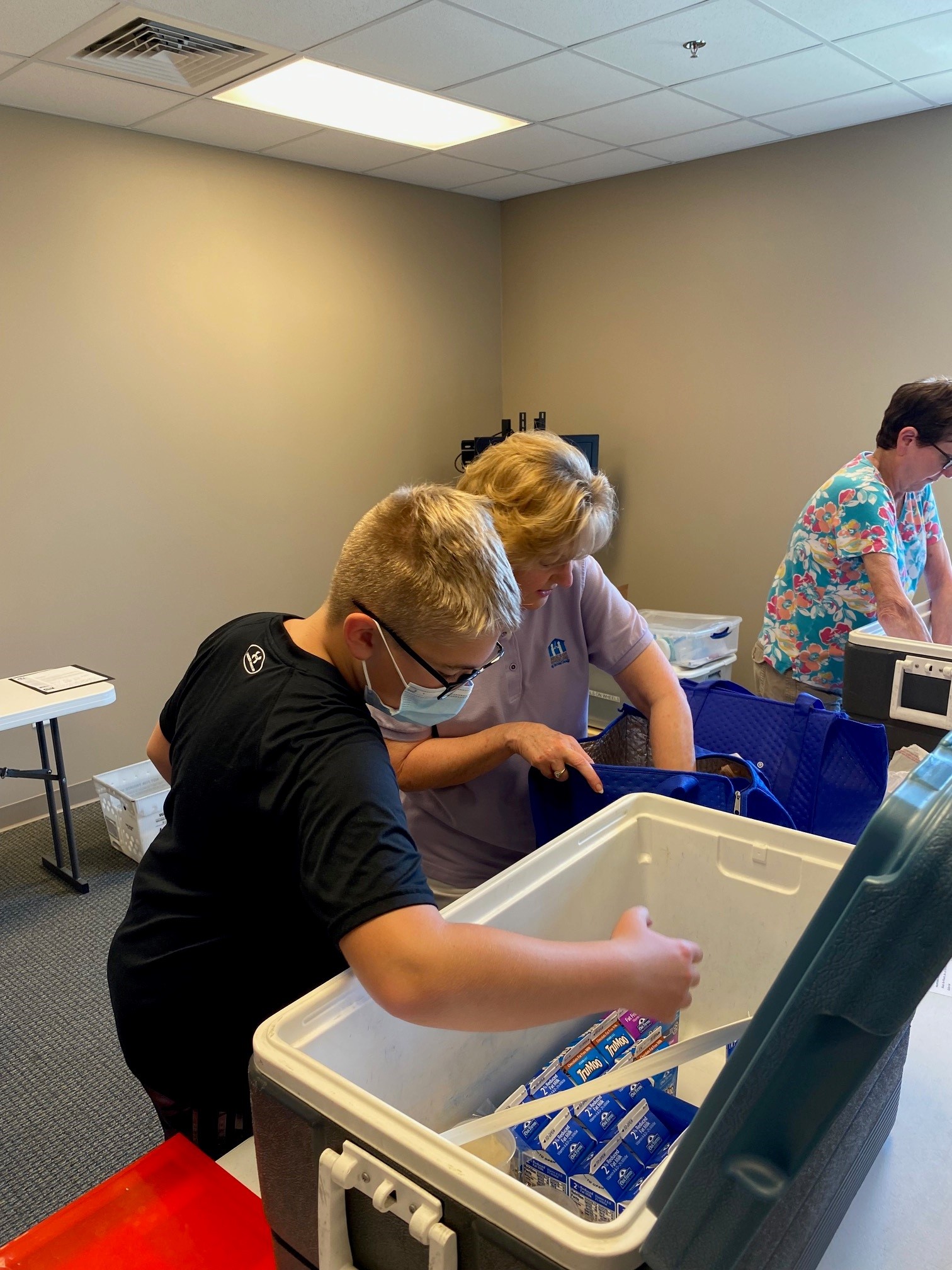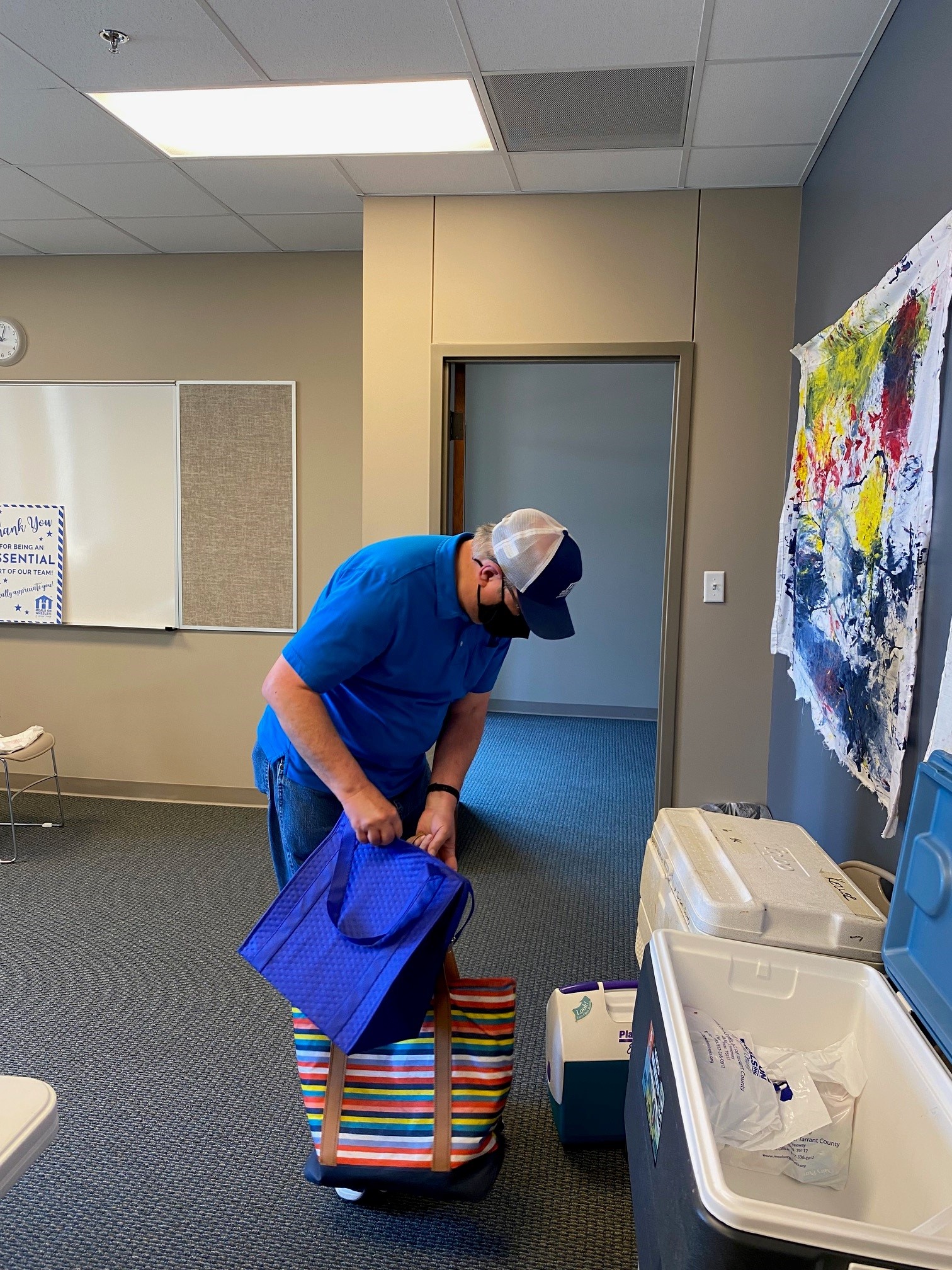 Additional Services Offered by MOW:
Case Management
Client Assistance
Errands Program
Friend to Friend
Companion Pet Meals
HomeMeds- Medication Management
Contact Tina Lipman or visit mealsonwheels.org for more information regarding this remarkable program. From this site you can refer someone for services or find a program that works with your schedule.