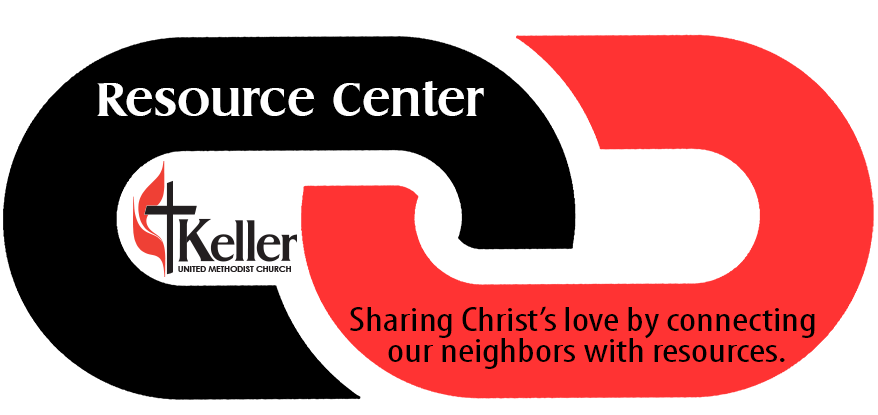 Resource Center During COVID-19
COVID-19 Means a New Normal for the Resource Center
Over the last few months, the COVID-19 pandemic has changed so much of our everyday lives – how we interact, shop and work. In some cases, the changes are relatively small: we wear masks when we go out, we work from home if we can, we trade in-person family gatherings for virtual game nights. But for food banks, resource centers and the people who visit them, the pandemic has meant a tremendous shift, not only in the need, but how they are operating. COVID-19 has created a "new normal" that is likely here to stay.
Before the pandemic, the Resource Center was seeing approximately 50 families per week. As the virus continues, we are estimating a 30 to 50 percent increase in the number of visitors. Since the pandemic began, we have helped 1,038 families. Many of our neighbors who were employed before the pandemic have since been laid off or have reduced hours. Often, this means hard-working people who are doing everything right need a little extra help feeding themselves and their families. And that's where the Resource Center steps in – to fill the gap during the pandemic and beyond. For families struggling with hunger, the "new normal" means added stress and anxiety. On top of working with their kids on e-learning, parents who have lost jobs are now contending with the reality of empty cupboards – something they've may have never had to deal with before. And for many, this means adding weekly or monthly visits to local food pantries to their schedule.
We are seeing more and more people for the first time. They're families who never needed this kind of help, who could always afford food, but now need it. According to Feeding America network, food banks are seeing more new faces than ever before. Roughly two of every five people visiting a food bank are seeking help for the first time. People who previously had a stable income are suddenly unable to put food on the table because of a job loss or a reduction of hours.
Since the pandemic began, the Resource Center has been distributing food via "contactless" drive-thru program. Guests remain in their vehicles and volunteers place fresh produce, milk, fresh meat and non-perishable food boxes into their trunks. All volunteers are required to wear masks, gloves and we recommend frequent glove changes and disinfecting hands.
The 'new normal' for food banks
For the Resource Center, the 'new normal' means finding different ways to get food to the people who need it, while looking for new sources of food and volunteers. We recently started a partnership with SOS Local, a non-profit out of Roanoke, that is also helping meet the needs of the community. They have been delivering extra food boxes to those in need, such as local trailer parks within our district, but also other communities that may not have easy access to a food pantry.
We also partnered with Project Transformation, an amazing program through the Central Conference, that brings to children in lower socio-economic areas, reading/curriculum programs and the local churches. We are providing volunteers to help distribute lunches, curriculum packets and food boxes for two weeks during the summer. Be on the look-out for the sign up link to help.
KUMC is meeting needs in so many ways while bringing hope. While the need is greater than ever before, we are stronger together. We cannot do it alone and we need your help, prayers and support more than ever.
Want to help the Resource Center during the pandemic? There are several ways to help.
Volunteer your time to help at our mobile pantry. We are still set up as a mobile/contactless pantry. We need drivers and volunteers. Sign up here!
Donate food. We are always needing food especially for those items that Tarrant Area Food Bank does not carry.
Get social and raise awareness. We are stronger together. That strength comes first from being aware of the need. You can help raise awareness from the comfort of your own home. Please like and share our Facebook page.
Thank the volunteers at the Resource Center. Volunteers have been on the front line since the pandemic began. Words of gratitude and encouragement can go a long way.
Please feel free to reach out to Cathy Dill, Coordinator of Serving Ministries, to get connected.