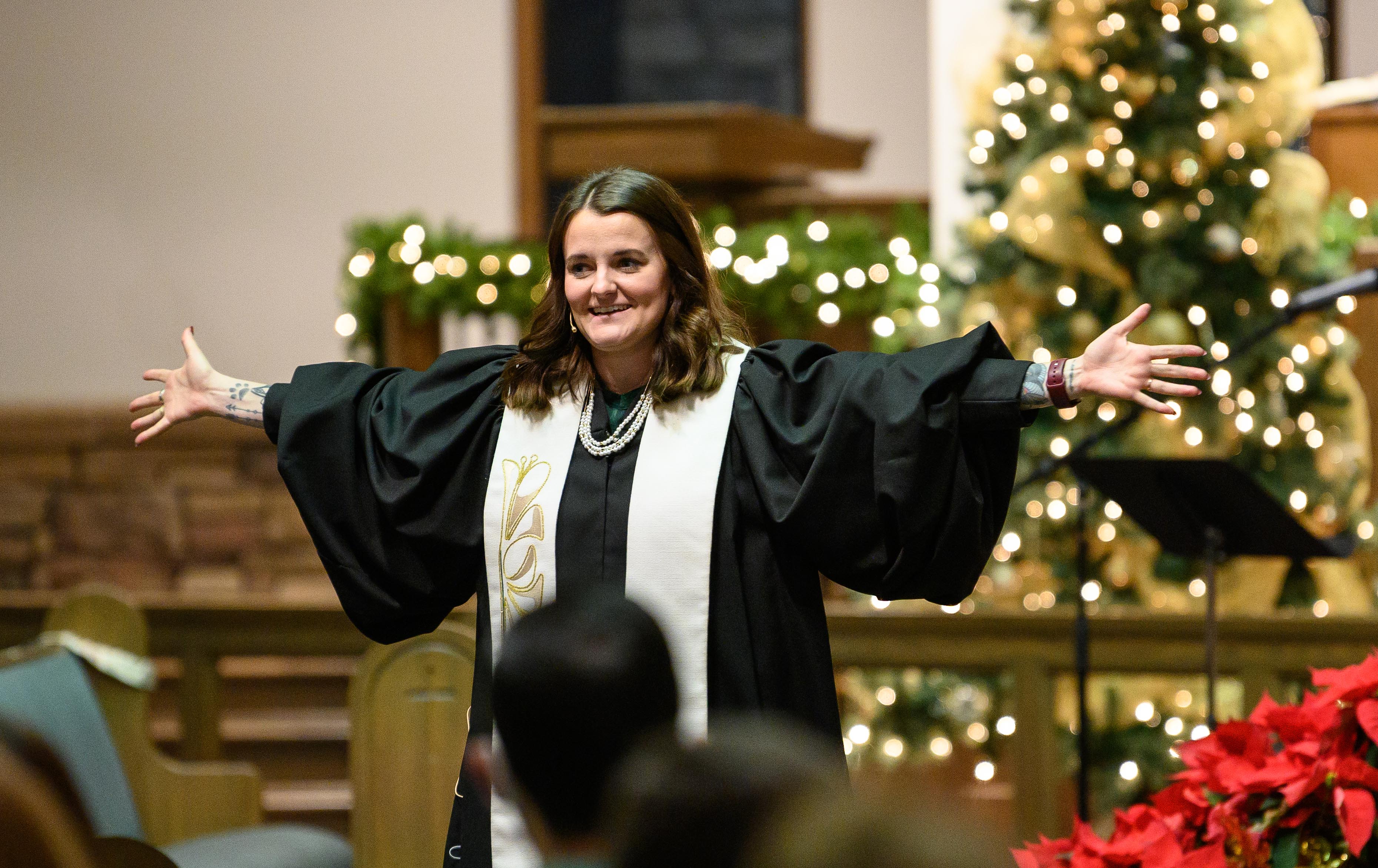 Pastor Lauren's Commissioning
We invite you to tune in for a special worship service on June 21 at 7pm to watch as Pastor Lauren Christenberry is commissioned as a provisional elder in the United Methodist Church.
This worship service marks an important step in Pastor Lauren's ministry. Becoming ordained in the United Methodist Church is a long process that involves seminary education and examination by the Board of Ordained Ministry (BOM). This spring, Pastor Lauren graduated with her Master of Divinity degree and was examined and approved by the BOM. The service of commissioning on Monday night marks Lauren's entrance into provisional membership, a two year period where she will complete further requirements in preparation for ordination.
The worship service of commissioning and ordination will be held at First United Methodist Church of Waco at 7:00pm on June 21. In-person attendance is by invitation only, but the worship service will be live streamed at ctcumc.org/ac21-live. Pastor Lauren will be honored if you can tune in to watch as Bishop Lowry lays hands upon her head and commissions her as a provisional elder. Please join us in celebrating Pastor Lauren and her ministry!