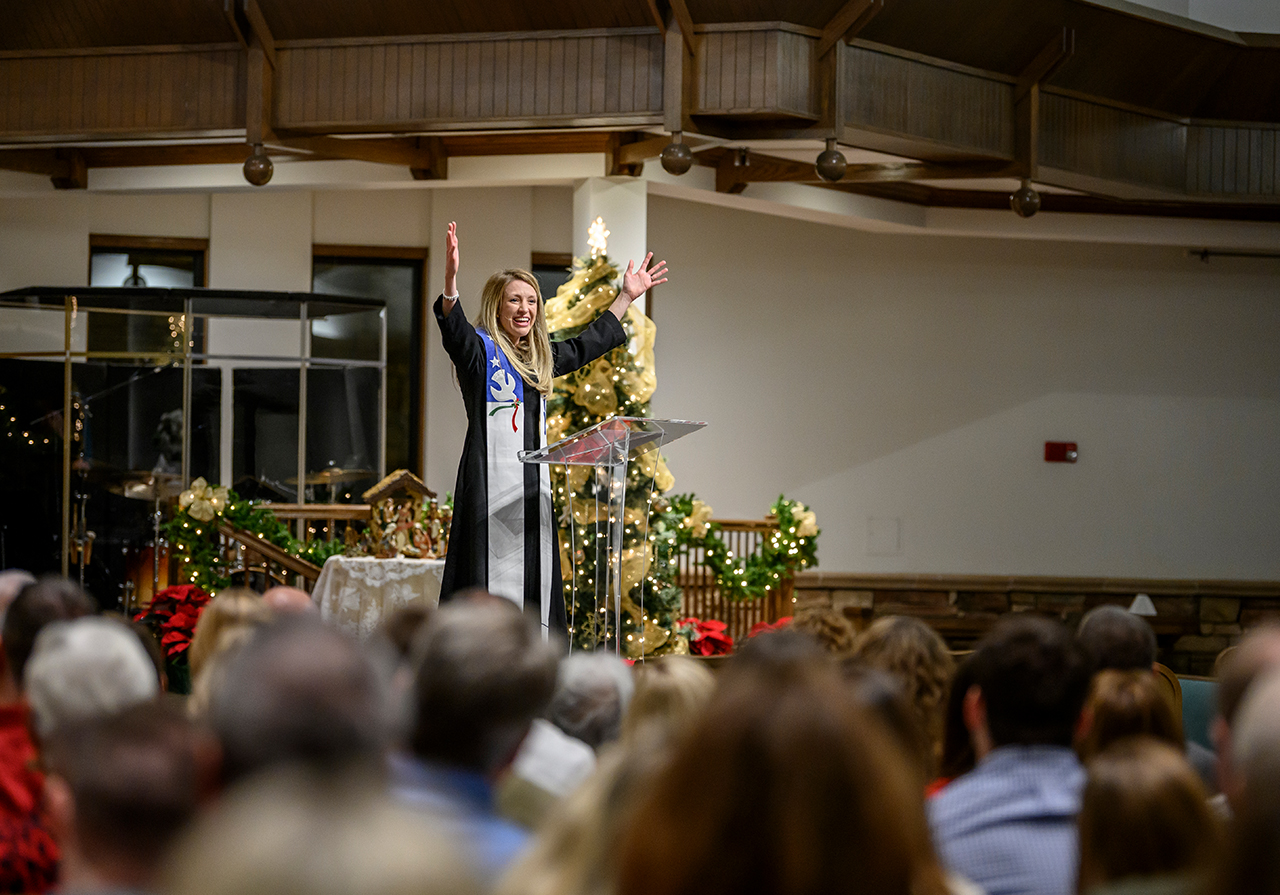 Pastor Estee's Renewal Leave
I am grateful to Keller UMC for the opportunity to take a leave for the purpose of spiritual growth and renewal. My leave will begin on July 26 and conclude on September 19. This leave is like a sabbatical and is a time for me to step away from my ministry duties and have my cup refilled through God's gift of rest, prayer and play.
In the United Methodist Book of Discipline, this kind of leave for pastors is granted in paragraph 350.3 which says: "A clergy member may request a formational and spiritual growth leave of up to six months while continuing to hold an appointment in the local church. Such leaves are available to clergy members who have held full-time appointments for at least six years. Such a leave shall be with the approval of the committee on pastor-parish relations, the church council, and the district superintendent." This website has more information about renewal leave for pastors in the UMC.
During my leave, I intend to practice the spiritual disciplines that already guide my life, such as journaling the Psalms and centering prayer. I also intend to spend time in solitude and silence and plan to commit three days to a silent retreat. I will use the book, "Invitation to Retreat" by Ruth Haley Barton, as a guide. Other books I plan to read during my leave include "Invitation to a Journey: A Road Map for Spiritual Formation" by M. Robert Mulholland and "Surrender to Love: Discovering the Heart of Christian Spirituality" by David G. Benner. I also look forward to spending some more time with my kids during this leave, going to the pool and playing together before they start back to school.
I am immensely grateful to the Staff Parish Relations Committee, Ministry Council and specifically Keith Bierley, Russ Smariga, Dave Burke and Judy Belter for their support in my preparation for this leave. I could not take this time away without the aid of Pastor Jason, Pastor Lauren, Dan Hernandez, Sean Edins and Carl Lorey who will help to cover my duties on staff. Thank you KUMC congregation for your support and prayer for me during this time. I am so very grateful for your love and for the grace of God that flows through you to me and to the world!