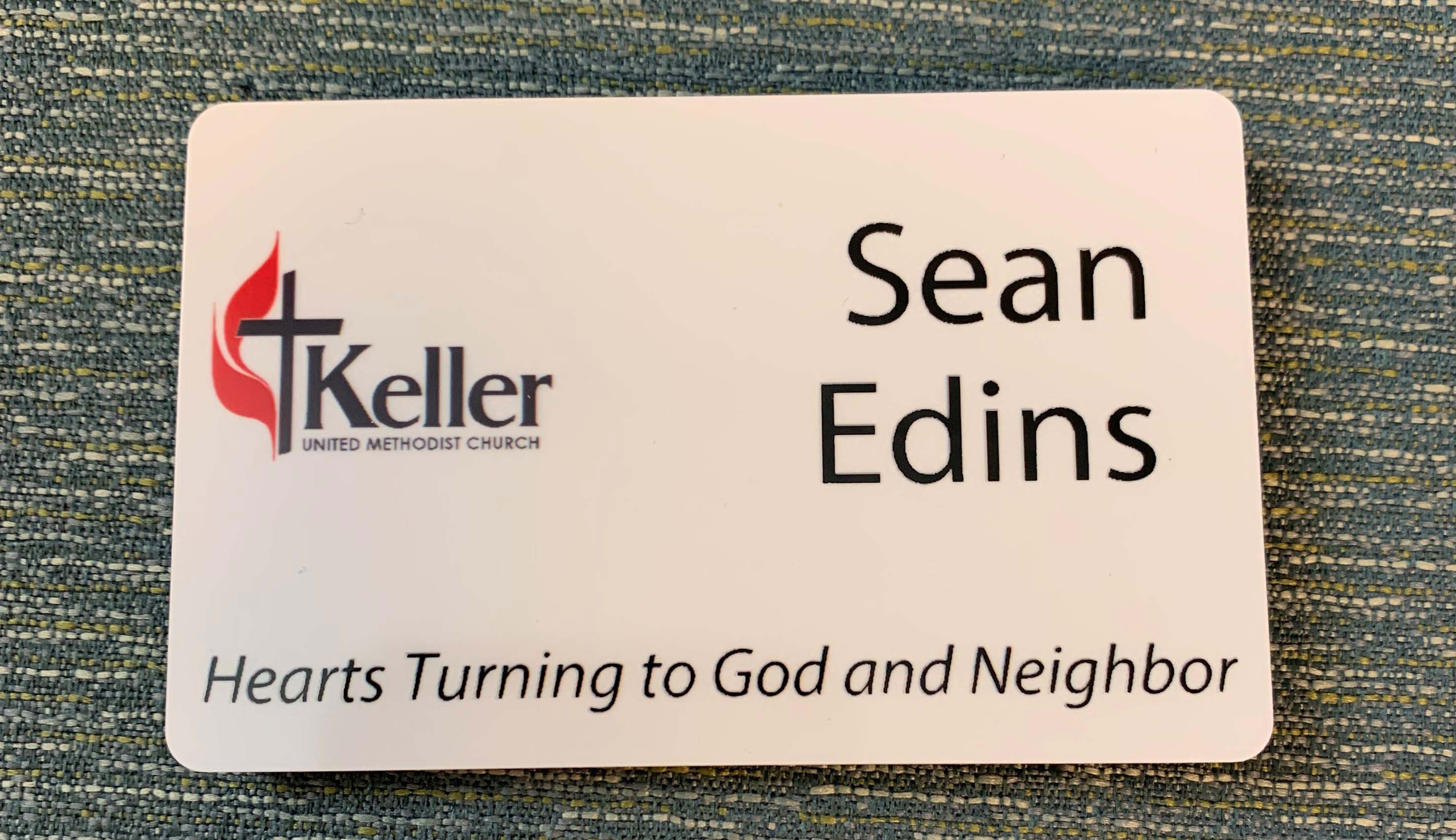 New Church Wide Name Tags Coming in October
We know that names are important. It is one way we signal to another person that they are important and belong. And so, beginning this Sunday (September 19), when we register our attendance in worship, there will be a checkbox to select if you would like a name tag. Those who check the box in the coming weeks will have their name tag ready for pick up on the first Sunday of October.
Please note a couple of things. First, these name tags have magnetic backs and so we are not going to give name tags to children younger than third grade. We are happy to provide lanyards for any adults who have pacemakers or any other reason to avoid magnetic name tags. Simply call the church office at 817-431-1332 to request. Secondly, third graders will receive their own name tag when they receive their third grade Bible. Third, if you have technical issues accessing the worship registration form, Membership Coordinator Victoria Wilson will be at the Welcome Desk to help get you signed up for a name tag. Finally, if you miss this initial invitation for name tags, not to worry. Starting in November, every first Sunday we will have "Supply Sunday" where the checkbox will reappear on the registration form. If you check the box on a "Supply Sunday," your name tag will be ready for pickup the following week.
If we really desire a life together where hearts are turned to God and neighbor, then one of the first steps is to remind each other that KUMC is a place where you are important and belong. That starts with names.