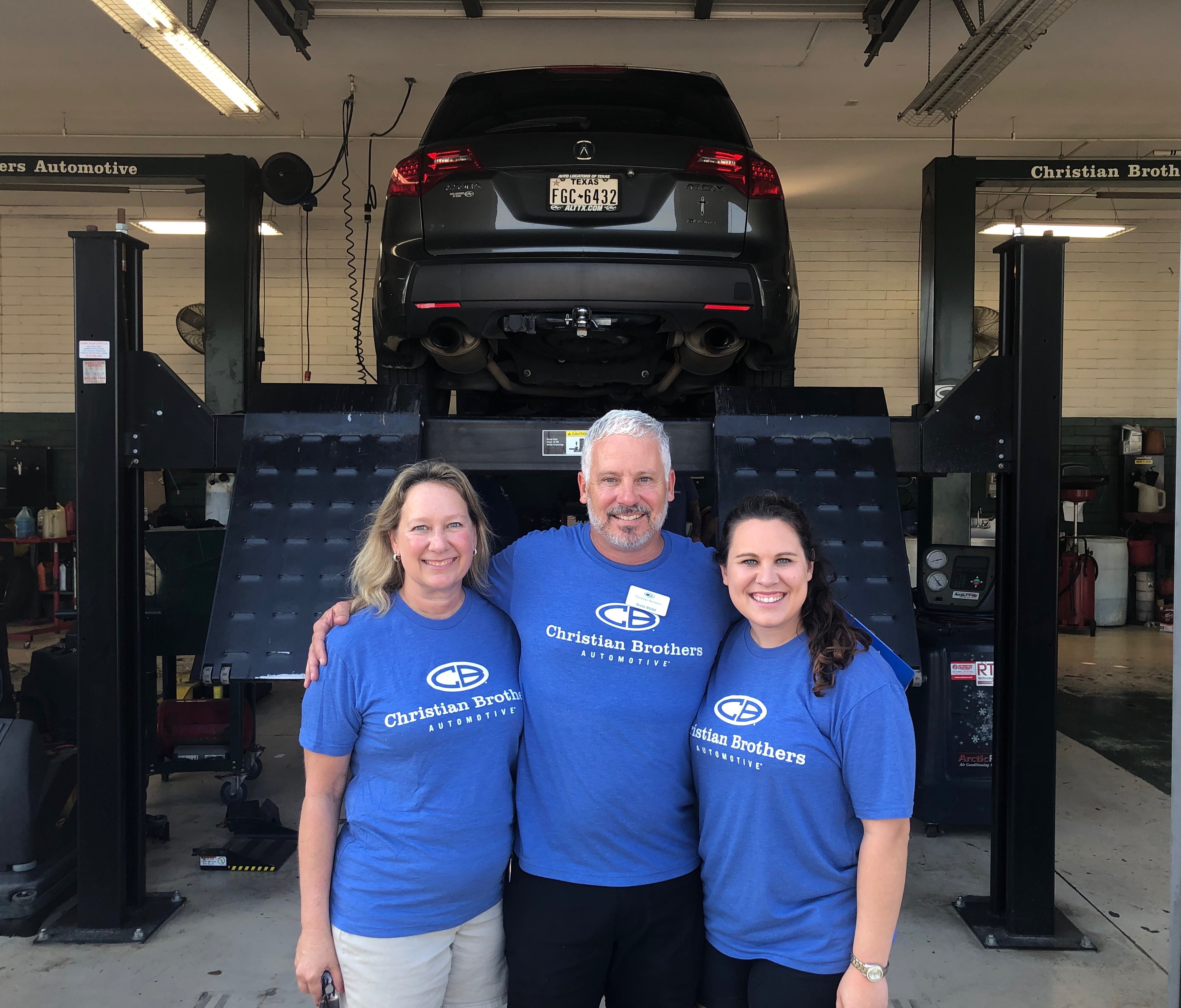 National Service Day
Bobbi, a single mother of two, told me, "It may not be much to most people but it is a big deal to me." And indeed, an oil change is not that big of a deal, unless the cost of the oil change was prohibitive, then it is a big deal. It is people like Bobbi that drive Scott and Kelly, owners of the Christian Brother's Automotive (CBA) on Rufe Snow, to offer free services for those in need.
On Saturday, October 5, the technicians from two locations came together, on their day off, to meet the car needs of people who had been referred to them through the KUMC Resource Center and the Community Storehouse. CBA's community organizer shared that of the 50 people they anticipated, 33 people arrived for free oil changes and car services. While she stepped away to welcome another person, I moved to meet Raj, father of three, and then another couple with their two children. By the time I left I was able to shake the hands of two other clients and several CBA's technicians and suppliers.
Before I left, I ask Megan if she could write a little bit about why they are doing this ministry. She wrote:
Our 205 nationwide locations are all highly encouraged to host their own version of National Service Day. It may look different at each shop, but the mission at each is to share Christ's love with all people we encounter. At Christian Brothers, that encounter is typically through vehicle maintenance and repair. What started out as free oil changes ten years ago for single moms has developed into adapting family vehicles for children who have become wheelchair bound, donating vehicles to families who encountered a multitude of setbacks, and expanding our free oil changes to reach a greater number of people in need of a small blessing in our local communities.
As you support the work of God through the ministries of Keller United Methodist Church, you support people like Bobbi, Raj and countless others who find themselves needing a little grace to get past the rough road they are on. We have all been there, lost and looking for some direction someone to help us find our way back. We all are in need of grace and kindness and I am honored to be a part of a church that helps spread God's grace. And to echo the words of St. Bobbi, It may not be much to most people but it is a big deal to me.