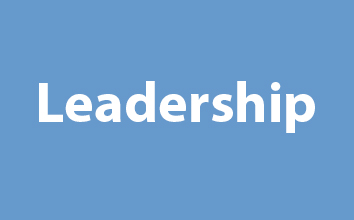 Ministry Council Reset
On January 25, 2020, members of the standing leadership teams met from 9am to 2pm to not only begin to set some priorities, but also re-imagine the role and function of the Ministry Council. Previously, the Ministry Council was composed of 53 leaders, which was too large to effectively do much work. Leaders voted at their recent meeting to follow the recommendations in the Book of Discipline. This means the Ministry Council is now composed of 12 persons who represent a wide swath of functions and ministries of KUMC.
The role of this more nimble Ministry Council is to integrate and coordinate all of the Christ- centered ministries/missions and administrative controls, positioning the Co-Pastors to lead from the middle (rather than from above). The new Ministry Council is to be the administrative leader of the church along with the Co-Pastors, with the intent of freeing them to spend more time leading the congregation spiritually, while the standing teams function with more autonomy.
Additionally those gathered last Saturday adopted a new model of organization (below) that replaces the previous hierarchy. The goal of the new structure is to create an environment for staff and all volunteers to do what they are called by God to do, to be good stewards of time and talents, and see how their individual efforts move KUMC into greater faithfulness. With this model, we expect to see broader participation across the congregation as volunteers experience the fulfillment of sharing their prayers, presence, gifts, service and witness.
After much conversation about this new structure, the remainder of the time was centered on understanding where we are as a church, our history, and what we strive to be. The work on visioning and goal setting has just begun. We recognize and appreciate that the entire congregation must have the opportunity to participate and influence this important endeavor. We will continue to update and inform. However, should you have questions or comments, feel free to contact any member of the Ministry Council. Below is a list of meeting dates for the standing teams of KUMC.
Finance - 3rd Tuesdays at 6:30pm (open meeting)

Trustee - 3rd Tuesdays at 5pm (open meeting)

Lay Leadership - TBD (open meeting)

Staff Parish Relations - 3rd Thursdays at 6:30pm (closed meeting)

Ministry Council - 4th Mondays at 6:30pm (open meeting)
Click to view the New Leadership Model
Click for the Rationale for the New Model
Click for Current KUMC Leadership Teams and Ministry Council Members