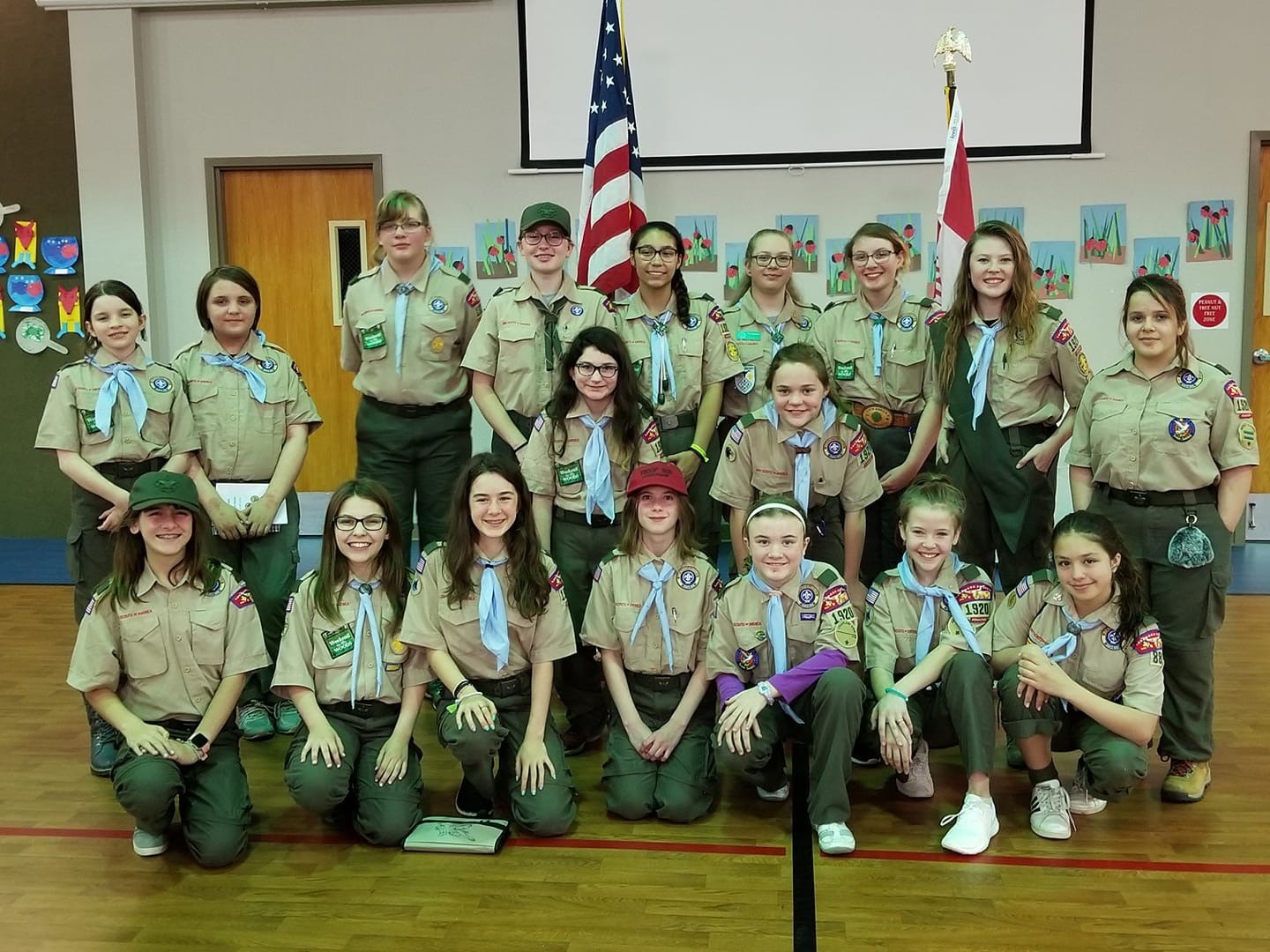 KUMC Welcomes Troop 1920
We are very excited about our newest Scout Troop 1920. We now have twenty scouts in our troop, young women ranging from 11 to 18 years old. Several of them have already reached Scout rank and are working on their Tenderfoot requirements. In the ten weeks since our troop started, some of our scouts have earned merit badges in welding, veterinary science and engineering.
You may have noticed a new (to us) twelve-foot trailer outside the Scout House, which will soon have our decals on it. Our summer camp is coming up in June, and we are going to Worth Ranch, in Palo Pinto, TX.
If you know of any boys or girls between 11 and 18 years of age who like camping and adventure, bring them to the church on Monday nights at 7pm. They will be welcome by Troops 1910 and 1920!