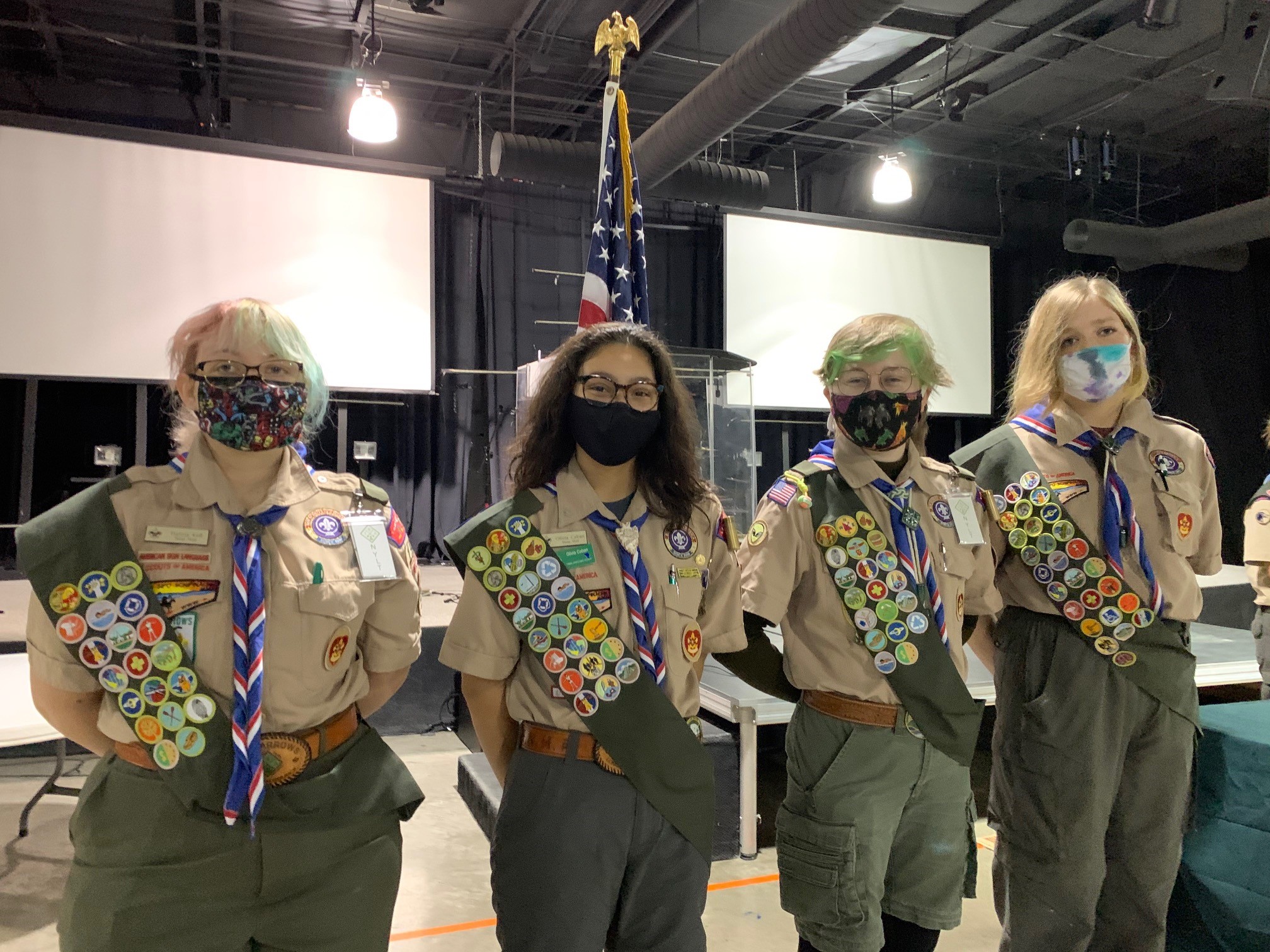 Keller UMC Scouts (BSA) Units in 2021
On this Scout Sunday, February 14, 2021, all the Scout Units at Keller UMC are happy to be part of the Keller UMC family. Despite the challenges of 2020, they have thrived as Scouts, showing resilience.
Highlights include that Keller UMC chartered a new Scout Unit in October 2020 – we now have Ship 1910, Sea Scouts, joining Cub Scout Pack 1910, BSA Troop 1910, BSA Troop 1920 (Girls), and Venture Crew 1910. It is very unusual to charter 5 BSA Scout Units!
Another highlight is that since Troop 1920 was chartered in February 2019, four girls achieved the requirements for the Eagle rank prior to February 8, 2021, making them members of the Inaugural Class of Female Eagle Scouts – a nationwide recognition! Achieving Eagle is normally a 4-7 year journey, so it is amazing that these girls achieved the rank of Eagle in only 2 years.
The membership of all five Units is a total of more than 185 youth, from age 6 to age 20. The Venture Crew ballooned in membership this year, with 29 youth, ages 14-20. Scouts in all Units have been very active. They have camped, canoed, hiked Big Bend, completed hundreds of merit badges, advancement requirements, Eagle Scout Projects, and of course, enjoyed campfires.
The Scouts have stepped up to the challenges of virtual meetings, and Troop 1910 has handled it with good humor – their Zoom skits are hilarious. Pack 1910 has perfected the socially distanced Pack meeting: they now have "Drive-In" Pack meetings, broadcasting over a FM radio station in the KUMC back parking lot.