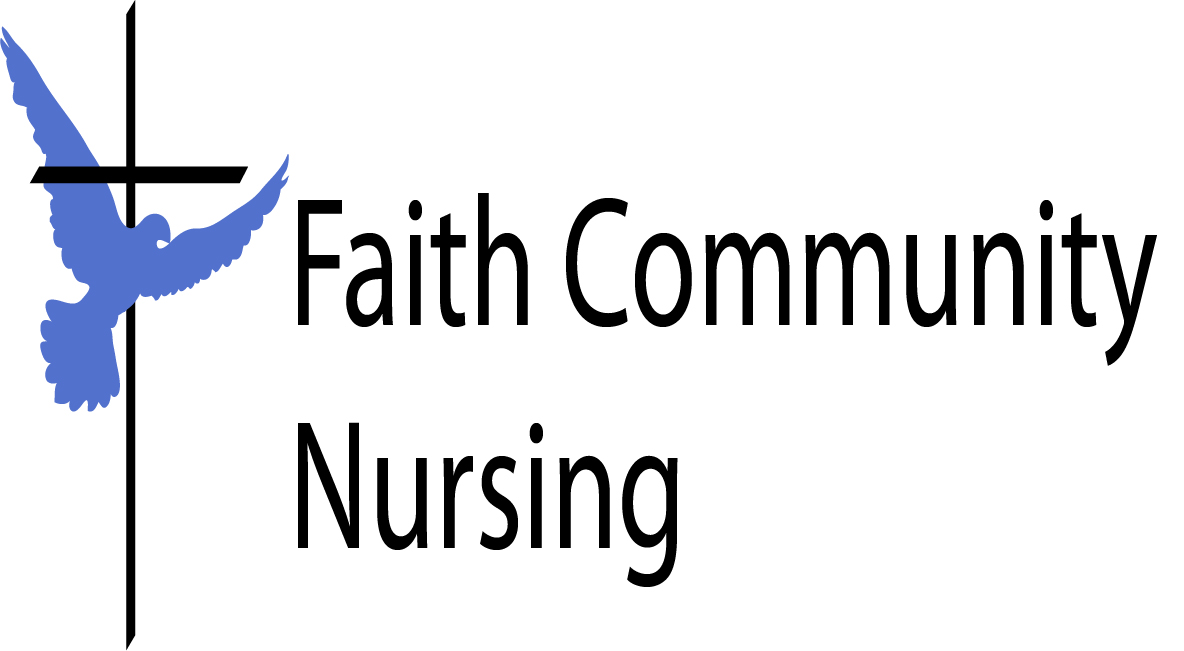 Important Health Concerns During the COVID Pandemic
Your Faith Community Nurses want to create an awareness for adults of any age about two important health care concerns that have been recognized during this pandemic.
The first concern is that people experiencing symptoms that could represent a true emergency (heart attack, stroke, severe abdominal pain) for which they would ordinarily call 911 or go to the ER are not doing so out of fears related to COVID-19. This fear is also preventing persons with severe chronic conditions from continuing to get necessary care and monitoring. Emergency rooms and hospitals have designated areas to separate patients with symptoms of COVID-19 from patients that come in with other issues. Please do not let your fears keep you from getting the treatment you need.
A crisis is the worst time to begin making serious decisions. Whether approaching the end of life due to the natural aging process or encountering a sudden unexpected life-threatening illness or accident, all adults need a plan. For persons who have not yet completed Advance Directive documents we have prepared downloadable forms with the legal forms, some information about how to manage the documents and a worksheet to facilitate decision making. These forms may also be useful for those who have completed their Advance Directives earlier but want to review their plan.
While thinking about these decisions may be uncomfortable, these documents with your wishes will be a gift of love to your family should they ever need to make health care decisions for you.
Under Texas Law there are four kinds of advance care plans available. Three of these documents are provided in the links below.
Medical Power of Attorney: Allows you to designate a person or persons who can make medical decisions for you when you are unable to speak for yourself.
Living Will: Directives to doctor and family/proxy.
Out-of-Hospital Do-Not-Resuscitate Order
Declaration for Mental Health Treatment (will not be addressed, is not included)
It is also difficult to know where to start to provide for a variety of possible scenarios with more than an all or nothing provision (resuscitate vs do not resuscitate). In other words, you may want to develop an individualized plan based on different circumstances and personal values and beliefs. There are some simple ways to specify interventions you would accept and even the duration of these interventions.
The document called Medical Orders for Scope of Treatment (MOST), a valid Physician order, provides for an individual's preferences. This document is optional and does not replace the Living Will, but it can clarify the individual's wishes. (included below).
A worksheet is provided below (courtesy of Hayley Brown) as another tool to help you to determine your choices for interventions under different conditions. You can further individualize your plan with this information.
Out-of-Hospital DNR: Because emergency medical personnel are required to attempt CPR when they encounter a person in cardiac arrest, those persons whose health status and/or quality of life is compromised and who do not wish to have them perform life saving measures may complete the Out-of-Hospital DNR. If you choose to use this form, it is imperative that the document be readily available.
Steps to Create Your Advance Directives
1. Medical Power of Attorney – fill out the information and have it witnessed or notarized as directed.
2. Living Will - fill out the information and have it witnessed or notarized as directed.
3. Medical Orders for Scope of Treatment (MOST) – fill out the information to provide your physician with more specific information.
4. Review the How I Wish to Live My Life Worksheet and decide if you want to use any of this information to further individualize your plan. If the answer is yes:
- complete this worksheet or record applicable information derived from the worksheet on blank piece of paper
- attach the worksheet or paper to your Living Will and MOST documents
5. Out-Of-Hospital Do-Not-Resuscitate Order – fill out this optional form if you wish to include it in your plan.
6. When your plan is complete and the Living Will and Medical Power of Attorney have been signed by two witnesses or notarized, it is important to:
- Discuss the plan with your family, designated Medical Power of Attorney, and physician. Provide a copy of your plan to these individuals. There may be others that you also want to be aware of your plan.
- Keep a copy of the plan at home in a place where it is always accessible.
- If hospitalized, take a copy with you.
- The plan may be changed at any time by completing a new document (it should not be changed by crossing out previous information). It is best to destroy the prior copies, but the latest dated document is recognized if there is any conflict in paperwork.
Note: None of these documents become active and no one named has decision making authority unless you are unable to speak for yourself. Anytime you are able to speak for yourself, you are the decision maker for your care.
Texas Medical Orders for Scope of Treatment (M.O.S.T.)
How I Wish to Live My Life Planning Worksheet
If you found this information helpful or have a question regarding advance directives, please let us know by email at .