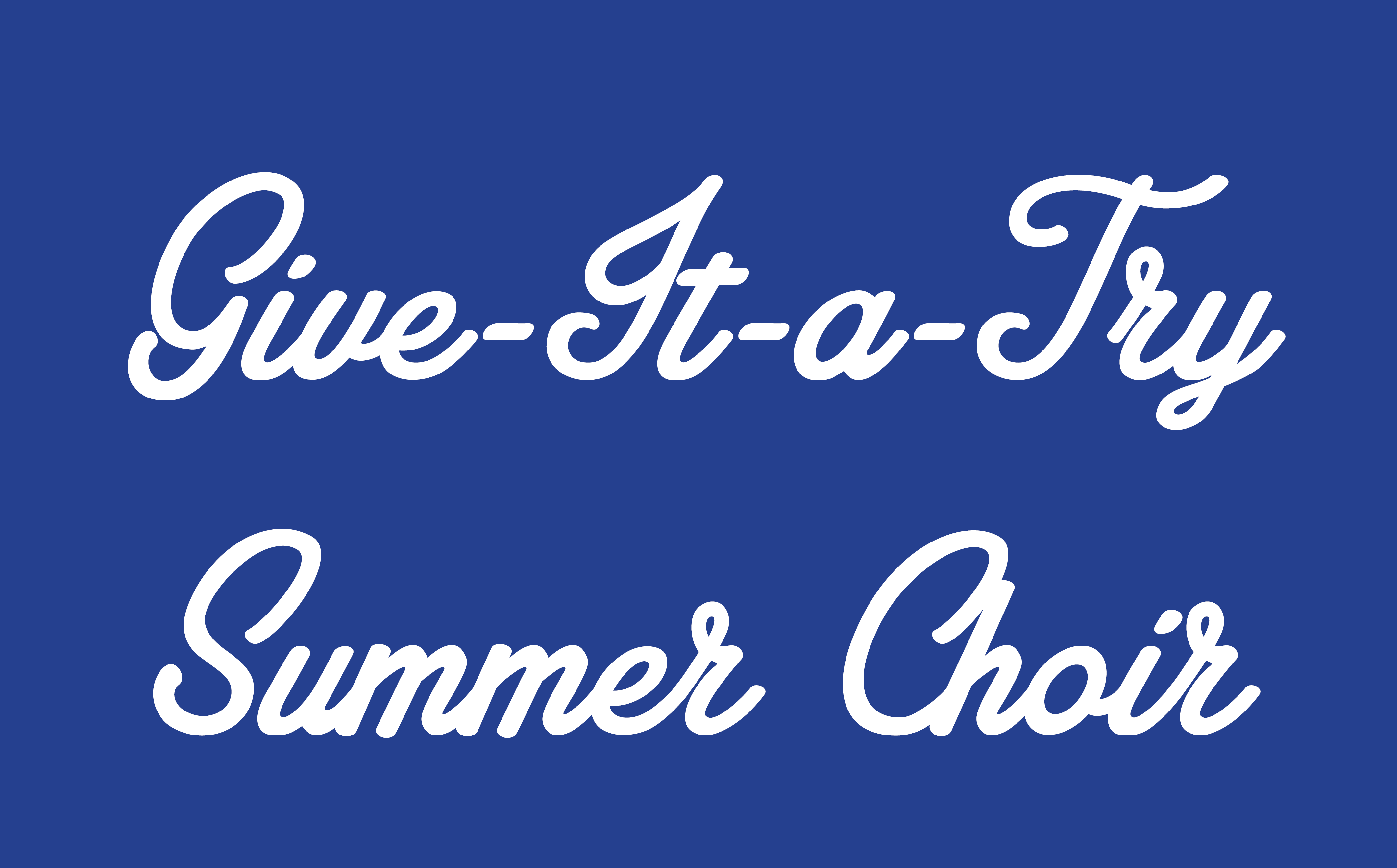 Give-It-A-Try Summer Choir
During the months of July and August, we want to encourage people who have been considering singing with the Chancel Choir to come and "give it a try!" Specifically, July 10 through August 11, there will be NO WEEKLY Chancel Choir Rehearsals! However, throughout that period of time, on Sunday mornings, we will gather a choir in the music suite at 10:30am to go through a simple, easy to learn song to present in the 11am service.
If you haven't sung in a choir in a long time, or maybe you've never sung in a choir but you're interested, or perhaps you're a regular Chancel Choir member and you just want to sing, this is the choir for YOU! We are making this as easy as possible. NO ROBES ON SUNDAY! NO WEDNESDAY NIGHT REHEARSAL COMMITMENT! All we are asking is to show up at 10:30am in the music suite when you are in town, rehearse the song, sit in the choir loft (great place to be seen and to watch people too), and lead in worship through song!
So what do you say? Come on, and "Give It a Try" this summer!