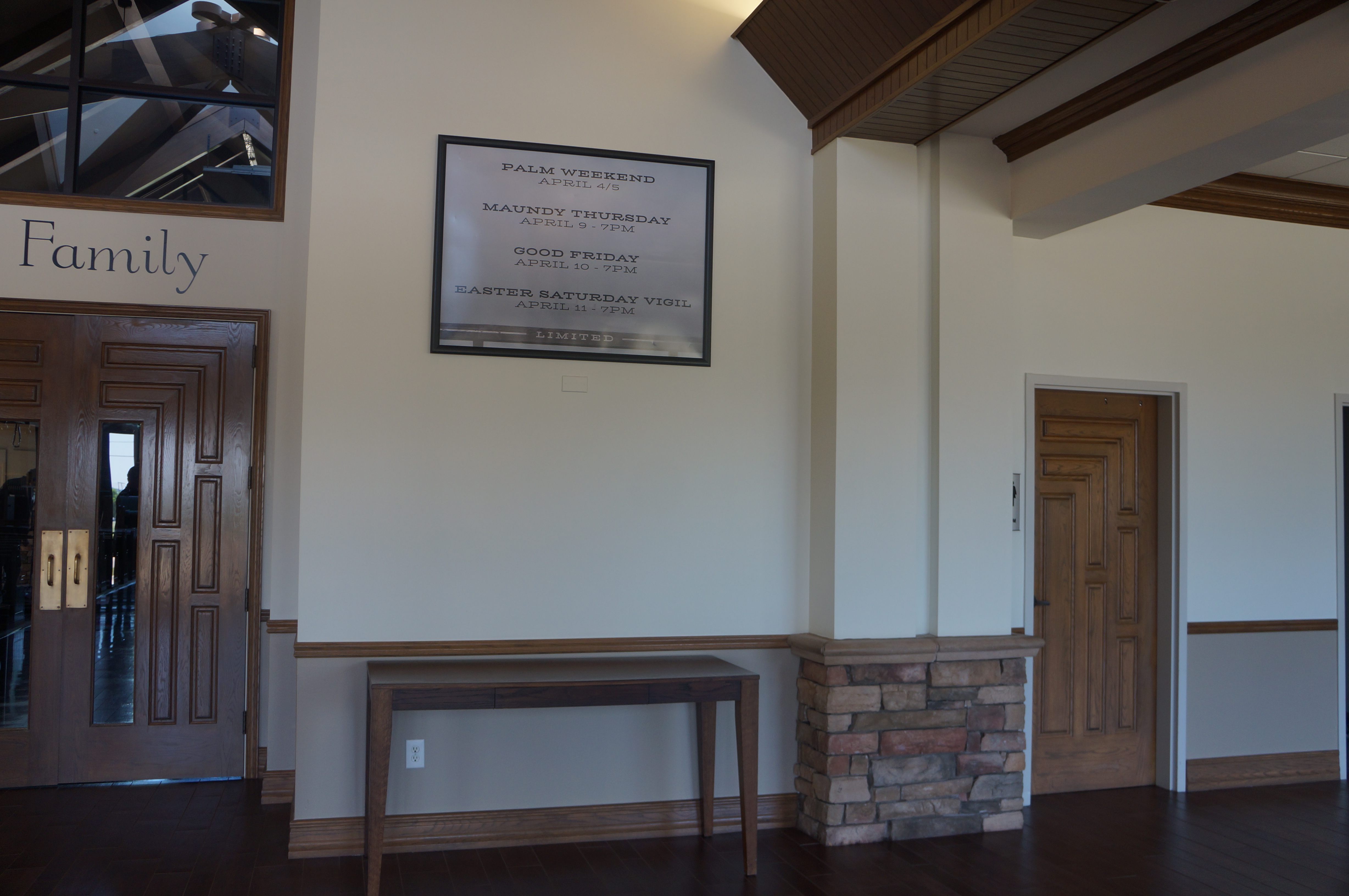 Facilities Team Work
Six weeks into our COVID-19 crisis, we want to communicate to all of you the great work our facilities team has been doing. There are five people on this team, Joey, Luz, Lupita, Ryan and Jim, and they have been coming into the church daily since the start of the crisis. Early in the quarantine period, the team made sure that all of KUMC's main facilities - the Discipleship and Administration Center (DAC), Family Life Center (FLC) and the Sanctuary, were deep-cleaned. Walls were wiped down, surfaces disinfected and carpets deep-cleaned. As essential employees enter the church, every area to be used is 'prepped' with a disinfectant cleaning, and once they leave, the team comes back through and re-cleans all surfaces.
That work, while needed, would not have been enough to keep them busy for long. So Joey Gillaspy, our maintenance supervisor, developed a list of things for the team to accomplish. They have been very busy. Much of what has been done is not "neon-sign" work. You might never notice. You might "sense" a change, but not realize what has changed.
The pictures below highlight some of the work that has been done and we will share more over the next several weeks as more work is completed. These first pictures show the results of the team's efforts in the Narthex. The Narthex has had every ding and hole patched, baseboards repaired or replaced, especially on the ramp to the FLC, the entire area has been repainted and more.
As a result, we think you'll agree, the Narthex is a tremendously welcoming area into our church. We are excited for the day when you are able to return to the church building and feel the welcome for yourself.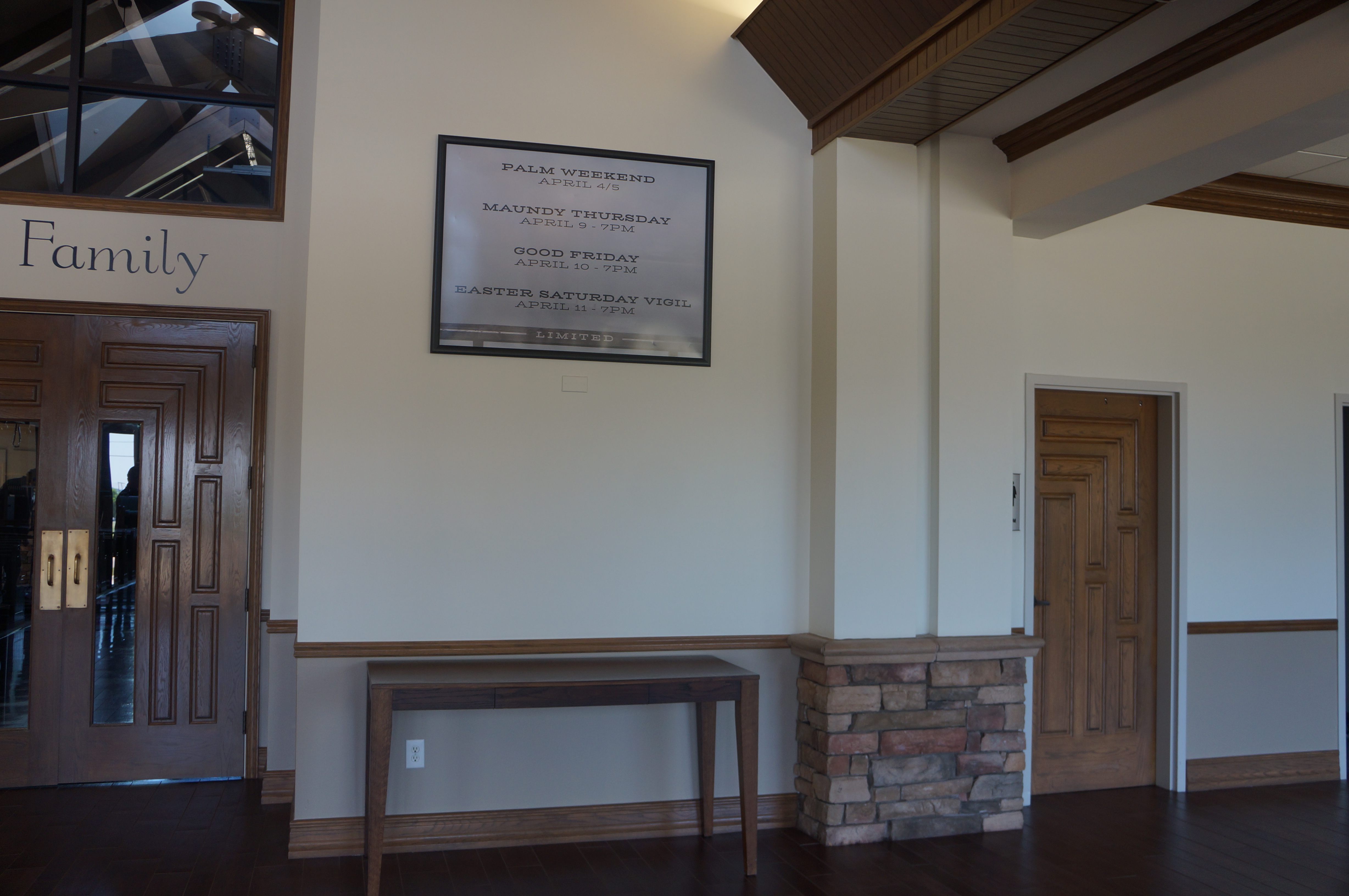 Narthex upper and lower walls painted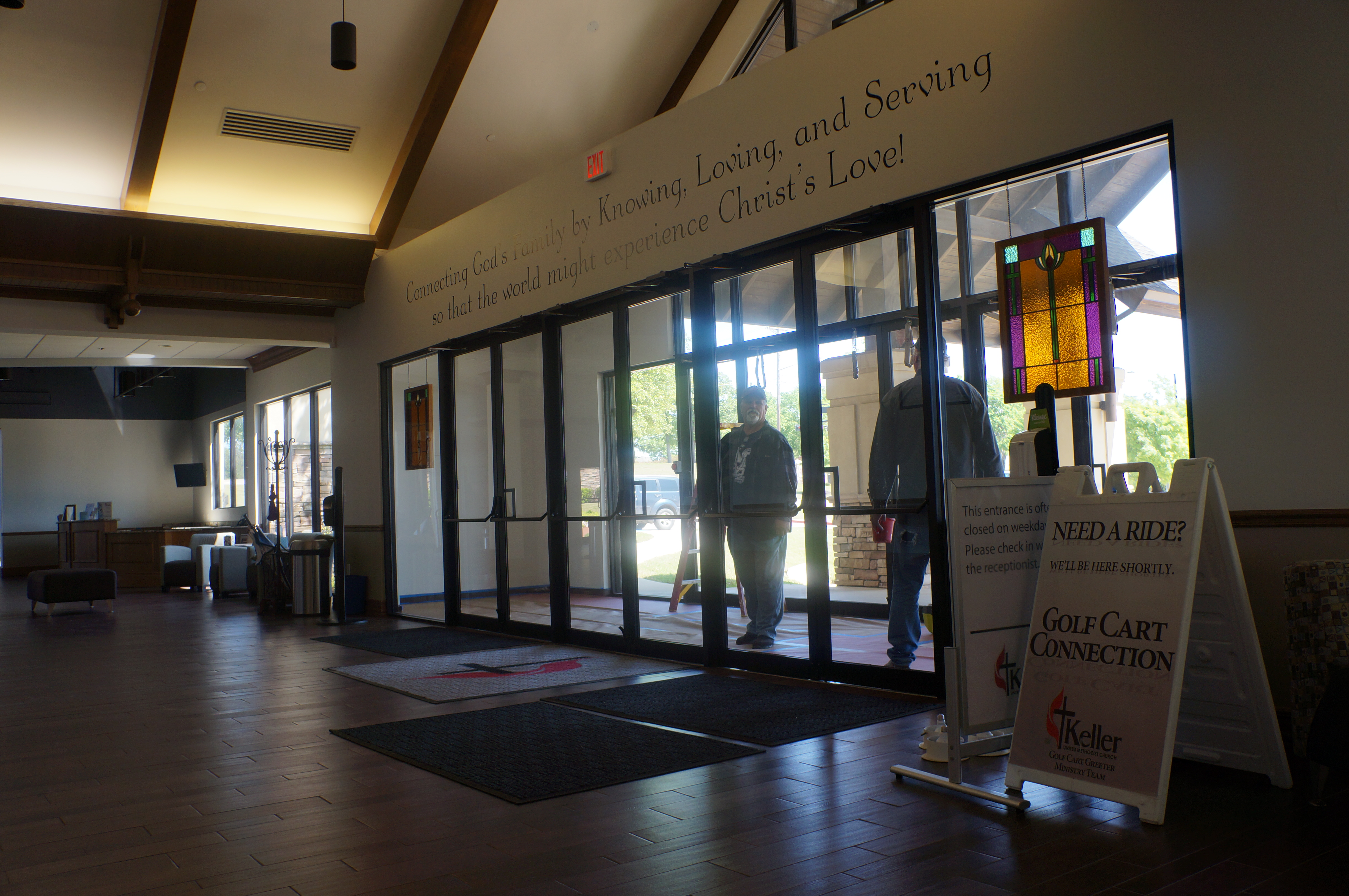 Joey and Jim discussing entrance painting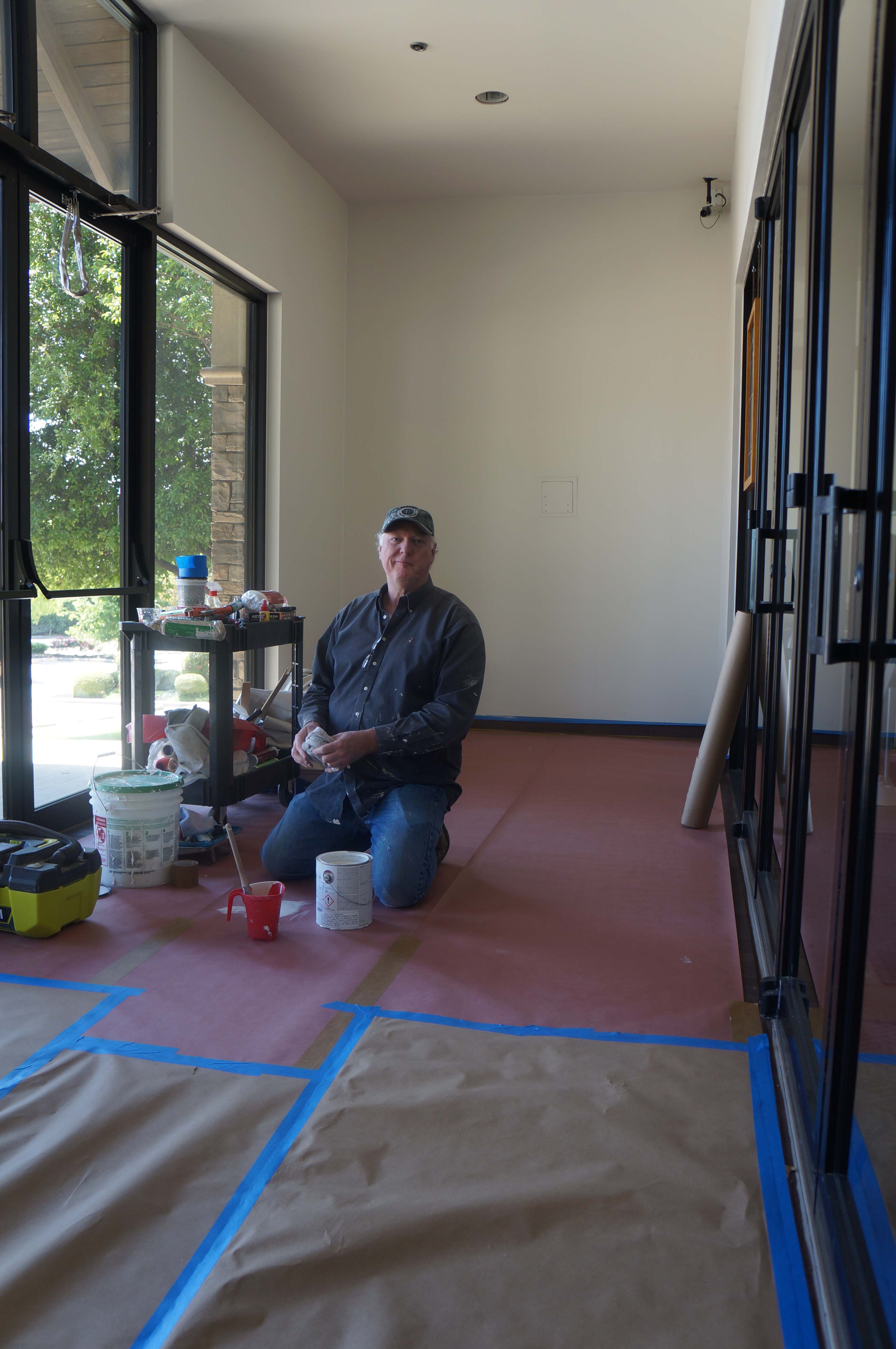 Jim prepping main entrance to paint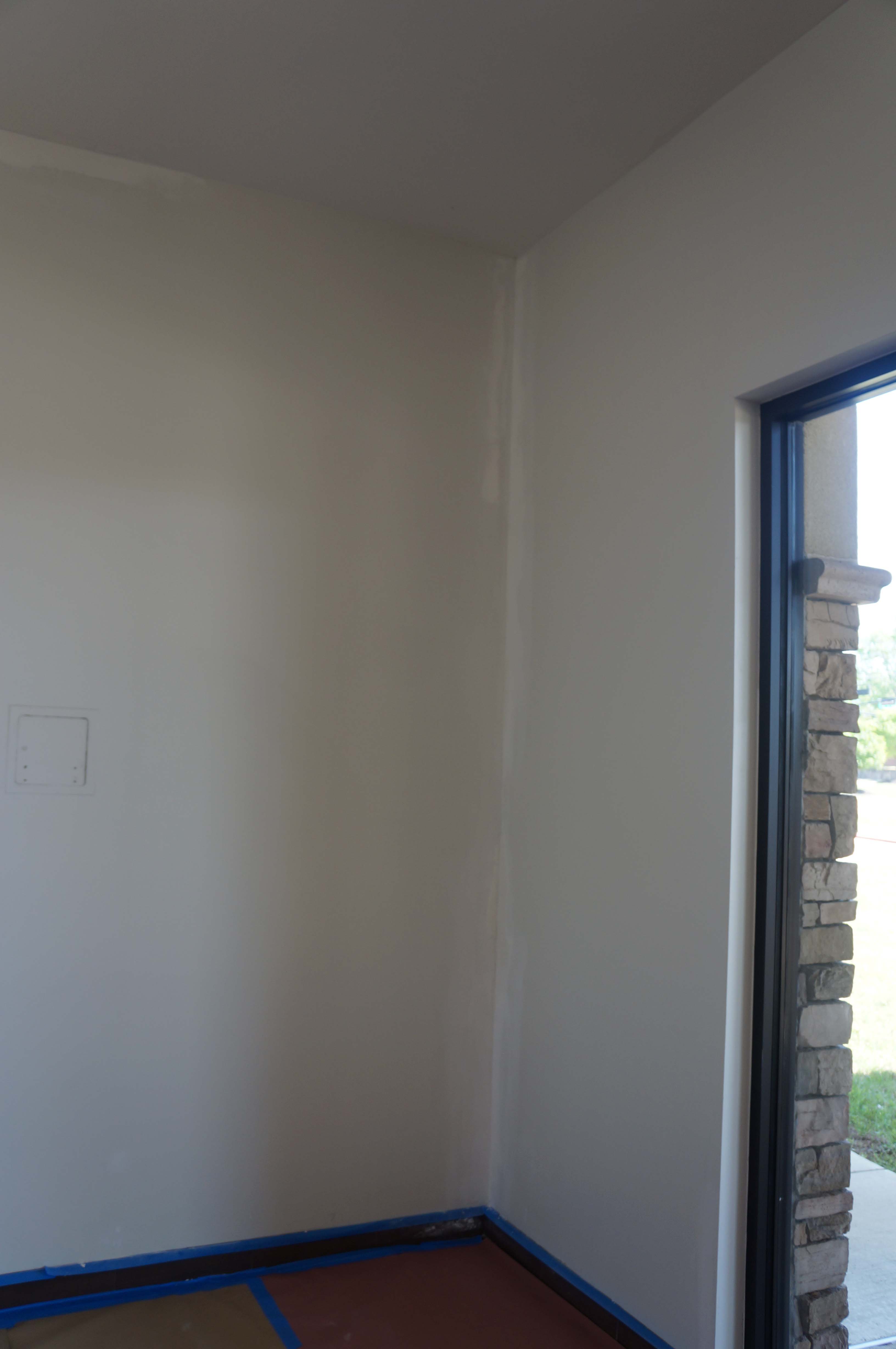 Main entrance before paint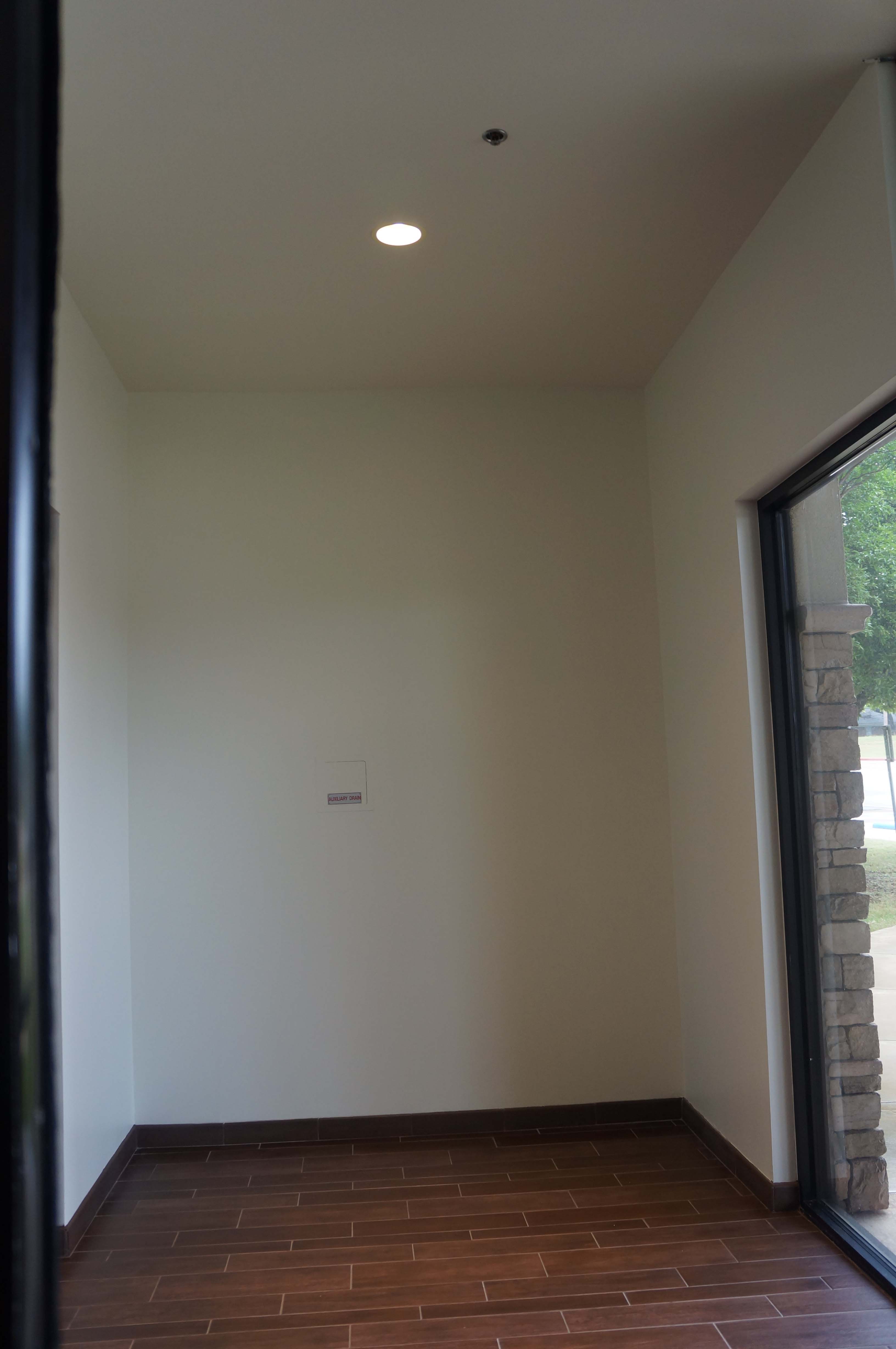 Entrance after paint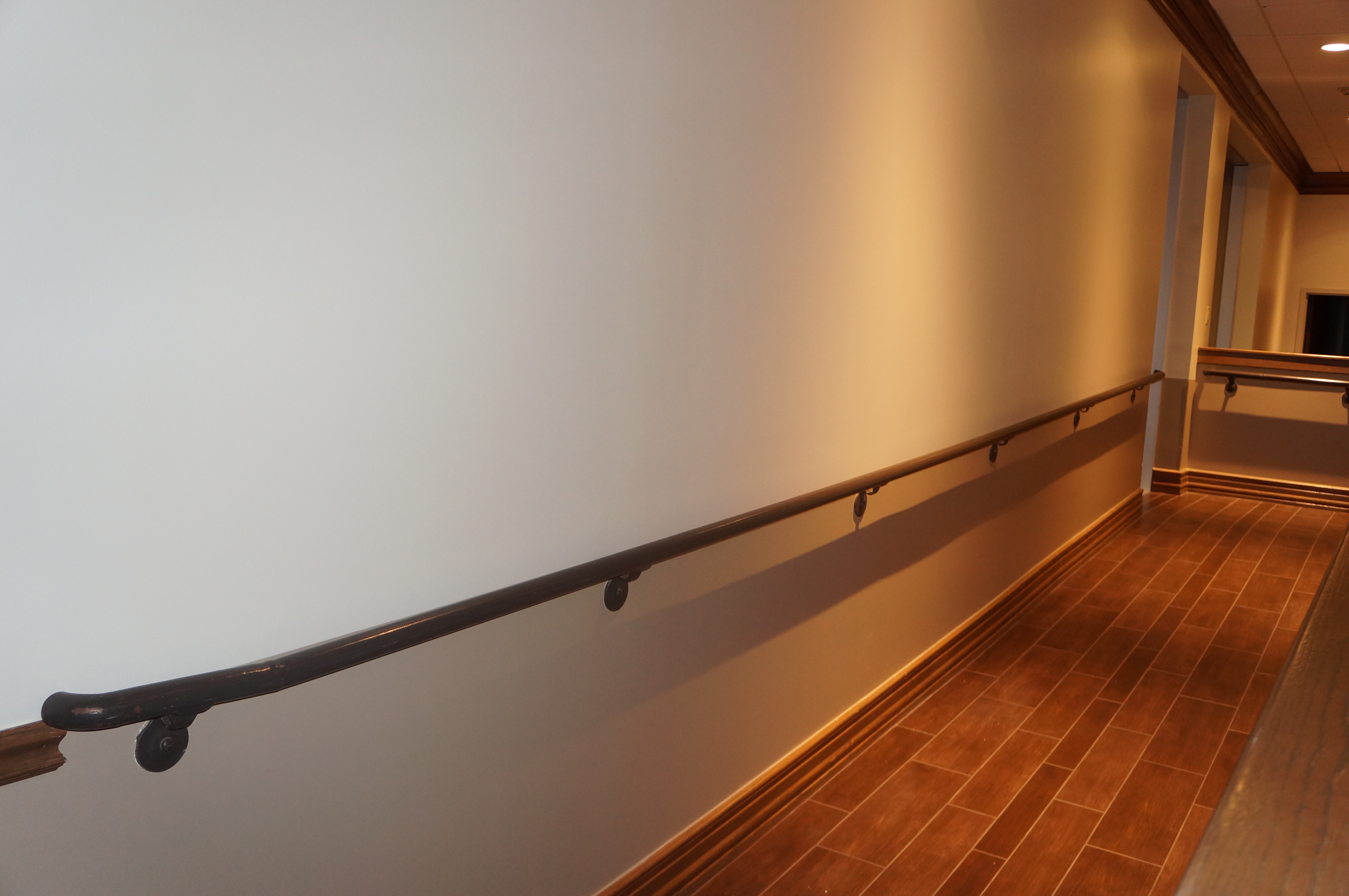 FLC ramp wall repaired and repainted

Corner protectors on ramp wall