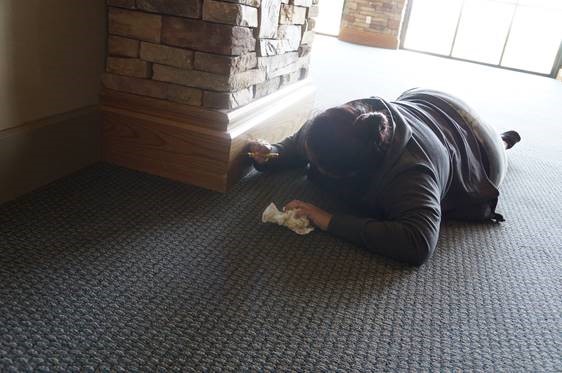 Facilities Progress
This is the second in a series of articles about the Facilities Team and the improvements that they have accomplished during the time the church has been closed.
In the first article, we highlighted the Narthex and wall repairs, baseboard repairs and painting that was done.
This week, we're highlighting the work that has been done in the Atrium and Disciples and Administration Center (DAC). Again, wall repairs were done, baseboards were repaired and the DAC corridors all received a fresh coat of paint. The doors and baseboards got special attention, since they were stained and scratched. All the scratches were removed and the doors and baseboards were refinished. The carpets have been deep cleaned (on multiple occasions now), brass rails and door handles were polished and a wall area damaged by a water leak was repaired inside and out. There was a separate bathroom water leak that required a professional service to be called in and the problem was resolved.
Many of the pictures that follow don't have 'before' vs 'after'. Many are just after...but I think, especially for some of the classroom pictures and the DAC office areas, you can see the real difference in the work that has been done without needing the 'before' comparisons.
We hope you'll agree that the team has been doing a great service to the church as they're doing all this as they continue to maintain the church's cleanliness. These pictures show the thoroughness of their work.