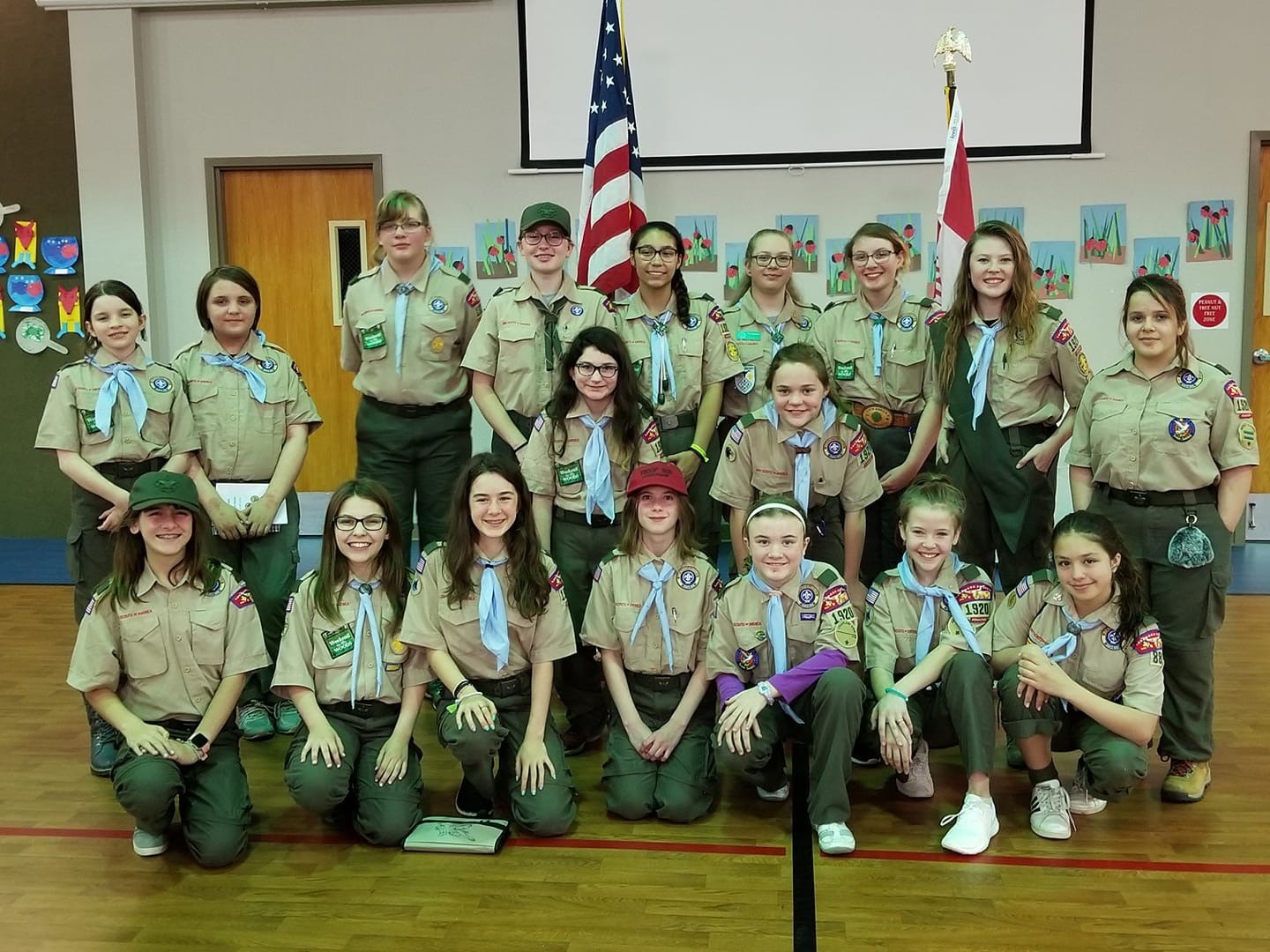 Boy Scouts of America at KUMC
Keller UMC is thrilled to be able to offer Scouting to your entire family. We charter four different Units for the youth in our community and our congregation. Specifically, we have:
Cub Scout Pack 1910 for boys and girls in Kindergarten through grade five
Scouts BSA Troop 1910 for males in grade six to 18 years of age
Scouts BSA Troop 1920 for females in grade six to 18 years of age
Venture Crew 1910 for males and females from age 14–21
Cub Scouts are organized by grade into dens of youth which are led by parent-volunteers. The dens meet a couple of times a month on Sunday afternoons during the school year to work on advancement requirements. The Pack (which consists of all of the dens) meets the second Tuesday each month for recognition, games and fellowship. Pack 1910 hikes monthly, coordinates community service opportunities, camps two-three times a year and has lots of fun activities for engagement outside of the general meetings. We consider our program to be one to encourage citizenship, independence and fitness all while being fun for the whole family, but with a greater purpose.

Cub Scout Pack 1910 leaders: Ryan Smith, Cubmaster and April Driggers, Committee Chair
www.pack1910.blogspot.com or reach out to them at
Scouts BSA is a year-round program that provides leadership opportunities, outdoor orientation, enhancement and development of communication skills, team-building and friendship. Scouts BSA teaches self-reliance with a goal of helping youth become the best version of themselves through the responsibility required of advancement. Our compass is the Scout Law of being trustworthy, loyal, helpful, friendly, courteous, kind, obedient, cheerful, thrifty, brave, clean and reverent. Each unit is led by a Senior Patrol Leader who is elected by his or her peers for a six-month term. These youth leaders are all supported by a team of registered adult-leaders and a Committee who support the program as a whole.

Scouts BSA Troop 1910 (males): Greg Buell, Scoutmaster and Bob Morgan, Committee Chair
https://bsatroop1910.blogspot.com or reach out to them at

Scouts BSA Troop 1920 (females): Keith Brunell, Scoutmaster and Elizabeth Hayden, Committee Chair
https://satroop1920.blogspot.com or via email at
Venturing is BSA's co-ed program for older youth aged 14-21. Venturing is youth-led and youth-inspired. Venture Crew members acquire life skills and gain experiences that will prove to be valuable regardless of where their future takes them, all while having a blast: leadership, event-planning, organization, communication, responsibility — the list goes on! Venture Crews are guided by the Scout Oath and Law and emphasize four key areas: Adventure, Leadership, Personal Growth, and Service. Venture Crew 1910 regularly meets the first and third Sunday of each month with various activities planned throughout each month.

Venture Crew 1910 Leaders: Chris Lawless, Advisor and Angela Sanchez, Committee Chair