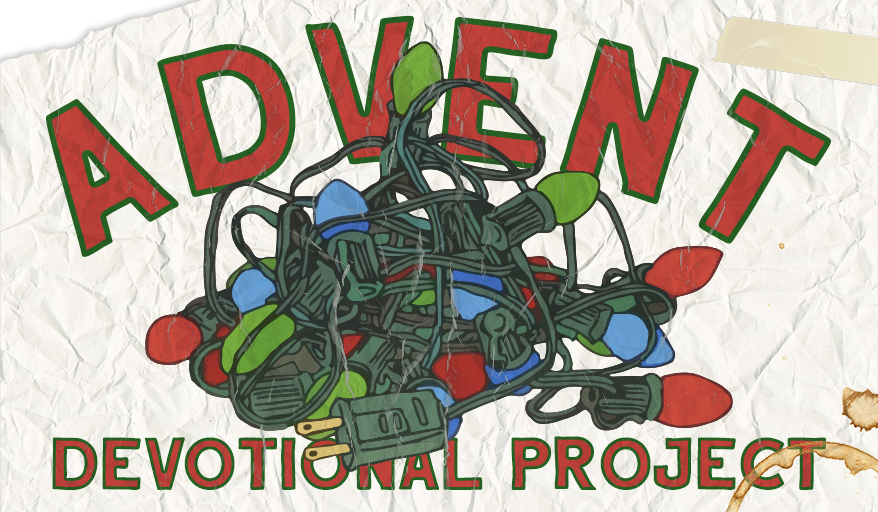 Advent Devotional December 25
Scripture: Romans 8:38-39
Reflection:
Merry Christmas! I pray that this email finds you enwrapped in the joy of this day! Perhaps you've had a morning of opening presents or enjoying breakfast or having a cup of coffee by the fire. Wherever this email finds you today, I invite you to take a few moments of quiet to reflect on the love of this day.
As you pause for reflection, there's a song I invite you to listen to. I heard this song performed in our Sanctuary at Keller UMC recently, by the Timber Creek High School Choir. At the performance, the beauty of this song literally gave me chills.
Click here to listen.
The song is composed by Elaine Hagenberg and set to a poem written by Martin Luther, the great Protestant reformer. The words are as follows:
All Praise to Thee
All praise to thee, Eternal God
Who clothed in garb of flesh and blood,
Dost take a manger for thy throne,
While worlds on worlds are thine alone.

Thou comest in the darksome night,
To make us children of the light,
To make us in the realms divine,
Like thine own angels round thee shine.
A little child, thou art our guest,
That weary ones in thee may rest;
Forlorn and lowly is thy birth,
That we may rise to heaven from earth.
As you can hear, the choral setting ends there. But the poem as written by Luther actually has one more stanza:
All this for us thy love hath done;
By this to thee our love is won;
For this we tune our cheerful lays,
And sing our thanks in ceaseless praise.
On this Christmas Day, take a moment to bask in this good news. The Creator of the Universe, the one to whom belongs "worlds on worlds"—this Eternal God takes on the garb of flesh and blood and enters into our messy world to "make us children of the light." Why? What would motivate God to do this? Love. "All this for us thy love hath done." At Easter, we talk about how great God's love must be for Christ to die for us. But can you see that there's love at the beginning of the story as well? God's love led Christ to live for us. To become one of us. To share our lives, filled with joy and sorrow and pain and beauty. The incarnation of Jesus Christ means that nothing, "not powers, nor height, nor depth, nor anything else in all of creation" will separate us from the love of God (Romans 8), who will rend heaven and earth to live among us.
And in response to this unmerited, extravagant love, our hearts are tuned to sing God's praise! Rejoice my friends, this Christmas Day! God's love is born for us again! Alleluia! Thanks be to God!
Rev. Estee Valendy
Co-Senior Pastor