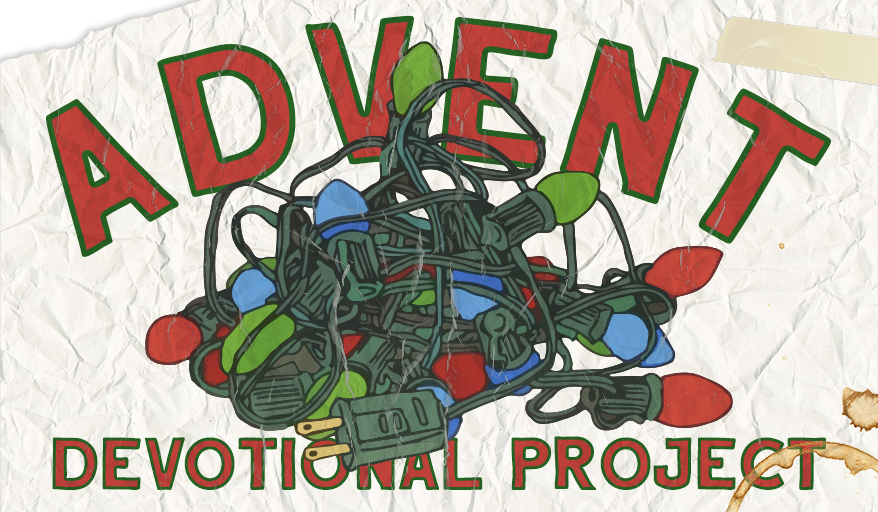 Advent Devotional December 23
Scripture: Romans 13:8
Reflection:
Before we begin I want to invite you to take a deep breath, close your eyes, take a sip of coffee, snuggle up in your blanket and listen to the song in the link below:
https://youtu.be/nT-5cP4BeoI
"Somewhere in your silent night Heaven hears the song your broken heart has cried. Hope is here, just lift your head for love has come to find you. Somewhere in your silent night."
I don't know about you, but I love love. I love the romantic love shared between two people who have chosen to commit their lives together. I love the tender love between a parent and a child. I am overwhelmed by the love of a God sending God's son to us. I am unsure of how to live a life in response to this love—for I feel as if it is unmatchable. But here we are, two days away from Christmas in the midst of the chaos of it all seeking to celebrate and respond to this immense love.
Our Scripture today says, "Owe no one anything, except to love one another; for the one who loves another has fulfilled the law."
As I said, I love love and I love to show love. A way we do this at Christmas is through the giving of gifts. I love to give people gifts, but I also find myself feeling anxious when I give gifts. I find myself asking, will they like it? Is this what they wanted? Does this gift show this person truly how much I love them?
And yet in our Scripture today the Apostle Paul says that we owe no one anything except love. This got me thinking… How do I feel loved? I feel loved when people are simply present with me in a moment—whether through silence or conversation, I feel loved when I am seen and heard for who I truly am.
As these next couple of days are filled with many different things, whether that be traveling, church services, or parties, I want to invite you to think about the power of love we celebrate this Christmas season. In the midst of the chaos and the gift giving, over everything we are called to love one another through word and action. Today I invite you to take some time and be intentional with your love to those around you. Whether you write a letter or just take a moment to look someone in the eyes and say, "I love you." We do this because in the midst of the chaos of the world, God is constantly reminding us of God's love for us. How can we be this reminder for someone today?
Prayer:
Bless us with love, O merciful God. That we may love as you love. We thank you for the love you share with us each day. Hear the cries of our heart, somewhere in our silent nights, and speak Your love to us and through us. Amen.
Rev. Lauren Christenberry
Pastor of Connectional Ministries