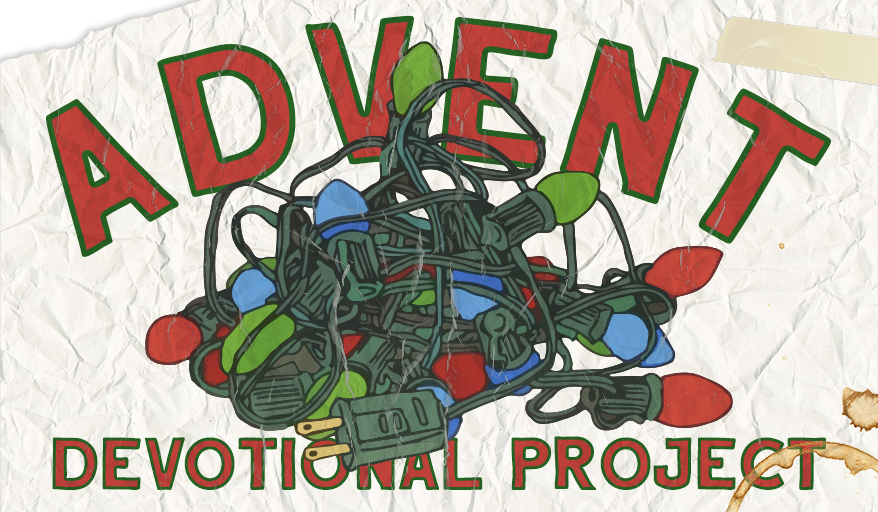 Advent Devotional December 2
Scripture: Luke 1:5-20. In the scripture lesson today, we read the story of Zechariah. As a priest in the Temple in Jerusalem, he wanted a son to pass his priestly duties on to. Year after year, he and his wife Elizabeth hoped for a child. But year after year passed, and no baby arrived. At what point do you think Zechariah gave up hope? Was it when friends stopped asking Elizabeth about her health? Was it when he felt his own body begin to slow down?
But then one day, when he was an old man, he was inside the Temple and suddenly, from out of nowhere, an angel was standing right in front of him. Terror and fear welled up inside Zechariah and he was about to make a run for it. And then the angel spoke: "do not be afraid, Zechariah, for your prayer has been heard. Your wife Elizabeth will bear you a son, and you will name him John. You will have joy and gladness, and many will rejoice at his birth . . ."
The angel went on about this child and all he would do, but I imagine Zechariah's mind was frozen. He was remembering all those many years of hoping for a child, of planning a future, and feeling the bitterness of disappointment. In telling him that he would have a child in his old age, the angel was asking him to put his hope in that dream again. I wonder if Zechariah was afraid to have his heart broken all over again?
What dreams in your life have broken your heart? What hopes of yours have been disappointed?
The angel's message to Zechariah was "do not be afraid." And maybe we can interpret this as "do not be afraid to hope again." The circumstances of life sometimes cause dreams to die, but in everything, God is working for our good. God is able to make a way where it seems like there is no way. In the places in your life where your dreams have been disappointed, God is at work. God is working to do a new thing, to make a way where it seems like there is no way. So don't be afraid to hope again, because God isn't finished with you yet. As this season of Advent begins, may your hope be renewed once more.
Prayer: Loving God, help me to trust in the new thing you are doing in my life. Even when I can't see or make sense of it, help me to trust that you are making a way where it seems there is no way. I place my hope in you, good and gracious God. Amen.
Rev Estee Valendy
Co-Senior Pastor