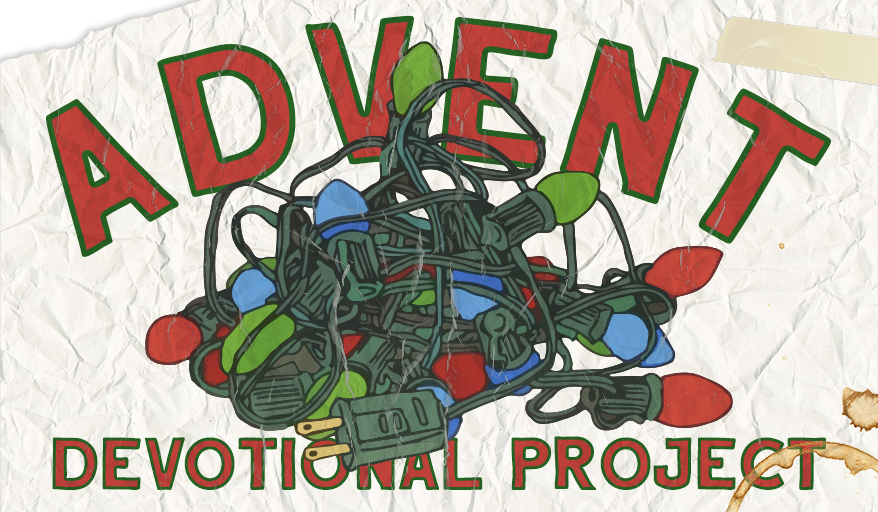 Advent Devotional December 14
Scripture: Philppians 4:6-7
Reflection:
The days leading up to Christmas can be stressful, sometimes painful —often devoid of the peace we all want in our lives. We worry about the gifts, spending too much or too little, the parties, what to wear, the menu, the family who's coming or those we have to hang around with, and on and on it goes.
I'm generally a "take life as it comes" kind of guy. But believe me, I can worry about lots of stuff. And it's generally because I'm sweating the small stuff! Like the old Bob Newhart comedy routine, the Apostle Paul says, "STOP IT!" But Paul doesn't just leave us there. He says for us to pray to God —to tell him what we need and thank him for all he has done. Then, we will experience peace. I don't think this means that everything is suddenly zippy-wow! I believe this peace from God comes to us in the midst of anxiety and worry! That's why we don't understand it! God's peace sets up a sentinel over our hearts and minds and guards them, to keep out the anxiety over problems that may still exist.
How's your peace-ometer doing this Advent season? Are you at peace or burdened with worry and anxiety? Have you prayed? Are you demonstrating to others—to your family and coworkers—that God's peace has set up a guard over your heart and mind? Yes, there still may be lots to worry about! But if you've told God what you need, and thanked him for what he's done, then it's in His hands to do his part. And He will! Peace out!
Prayer:
Lord, Jesus, hear my prayer. I thank you for the things you've done in my life. (Name some if you'd like) I have find myself worrying and anxious about things. (Name them too!) I ask that you would set a guard over my heart and mind and give me your peace. In your name I pray. Amen!
Carl Lorey
Director of Music and Worship Arts