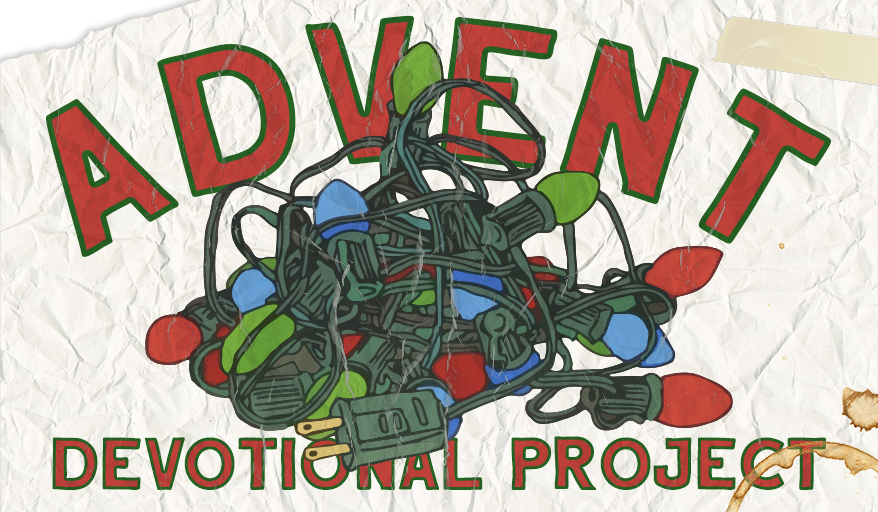 Advent Devotional December 13
Scripture: Colossians 3:12-15
Reflection:
A longing that the season of Advent exposes is our longing for peace. In the midst of this time of school shootings and political conflict, refugee crises and turmoil, our desire for peace becomes even more intense. And just as we long for peace, we also wonder if it will ever arrive. We know the promises of God, promises for a world of shalom when the wolf will lay down with the lamb, but it's difficult for us to see that this could ever happen. A beautiful song in our hymnal expresses this poignantly: "O day of peace that dimly shines, through all our hopes and prayers and dreams..."
A famous quote that is credited to Mahatma Gandhi is "be the change that you wish to see in the world." This quote has always been very provoking for Jason and me. In this instance, it makes me wonder: can our longing for peace be addressed by becoming the change that we wish to see? In the letter to the Colossians, Paul encourages the church to "let the peace of Christ rule in your hearts." If we long for peace to rule in the world, perhaps we should begin by allowing Christ's peace to rule in our hearts. Can we start with ourselves, by attending to our own practice of "compassion, kindness, humility, meekness and patience"? If we want to see peace in the world but have no peace in our own hearts, do we really expect that anything will ever change?
Call to Action:
Today, you are encouraged to be in service to others through your practice of peace. How will you embody the peace of Christ today? In all your interactions can you imagine that you are an instrument of Christ's peace? How will that shape the way you approach and respond to others?
Prayer:
Gracious God, I want your peace to dwell in my heart today. I want to be a person of peace for the world. Fill me and use me this day to be your change in the world. Amen.
Rev. Estee Valendy
Co-Senior Pastor