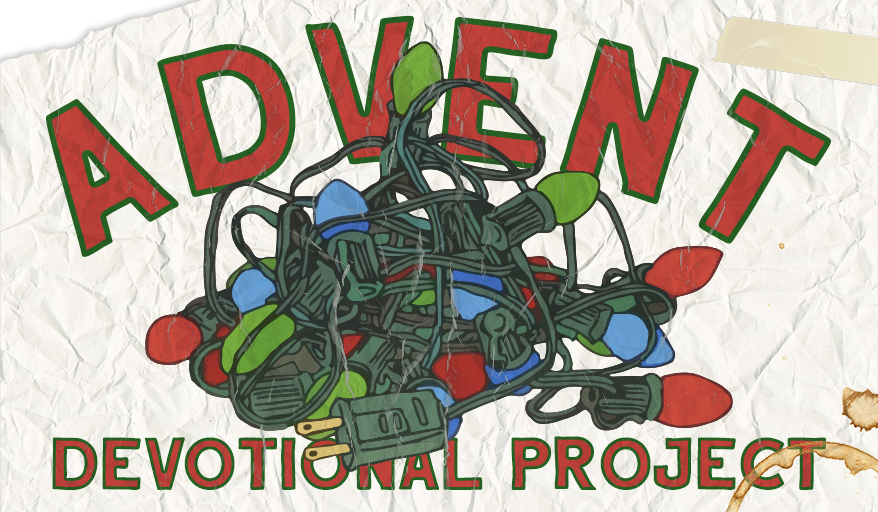 Advent Devotional December 10
Scripture: Genesis 32:22-29
Reflection:
Tick-tock. Tick-tock. That is all I hear as I sit, patiently waiting for the Holy Spirit to move me during this time of prayer. The sound continues in the background, and I feel something stir in me. I cannot quite name it. Is it annoyance? Frustration? Boredom? None of those seem accurate to describe this thing bubbling underneath the surface of the moment. Whatever it is, I feel as if I am fighting against it, keeping it at bay. If it would just go away, I could hear what God is saying to me. I re-center, making sure the doors remain closed to whatever wants to intrude upon this sacred time. Still, the ticking of the clock gradually sounds more and more like knocking.
Sitting in silence is always a challenge for me, especially during times of prayer. It presents an opportunity for all of my anxieties to rush in and strip away the peace I so desperately seek. Can't my worries appreciate that I need a few moments alone, or that I need a space free of them? I do not understand why my brain refuses to comprehend this one simple instruction and let me listen to God without interruption.
However, what I am often unwilling to acknowledge is that peace will be found once I open the door and let in my persistent (and very much unwelcomed) visitor. Something I have been ignoring needs my attention — my full attention. There is no more pushing it to the side or waiting for it to get tired of banging on the door. The very thing I am searching for in my prayer time (answers, relief, guidance) is all waiting for me if only I am willing to sit with whatever recurring thought visits me. It is likely I need to wrestle with it. Like Jacob, something is waiting for me come dawn, but I must spend the night trudging through the mire to arrive at it. That struggle is exactly where we experience Advent.
Advent is a season of waiting. The anticipation can be agonizing, not to mention exhausting, because waiting creates space for something to grow. Life teaches us that growth is not an easy process. It is rough as much as it is joyful. (Just think of Mary as the Christ Child grew in her belly. I am sure she was not comfortable.) Yet, at the end, new life emerges. I believe that feeling tugging at me in the silence is an invitation from God. It is a chance to be free of the burdens I carry and experience life in new, dazzling ways. Yet, I cannot be free until I meet with each one of these worries, carefully listening to what they have to say.
Prayer:
My prayer is that each of us this advent season can open the doors in our hearts and minds to these persistent knockings—knowing that peace is not the same as serenity. Peace requires us to work through the things we would rather ignore. If it is answers we seek, it is questions with which we must wrestle. May we welcome them with open arms the way Christ welcomes us. Amen.
Abigail Herrington
Director of Youth Ministries