Congregational Care
Life Events
Your church family wants to know when you have a life event.
If there has been a birth or wedding in your family, we want to rejoice with you. Please call the church office, 817-431-1332 so we can pray for and update your records.
If you or a loved one are hospitalized or are having surgery, please click here, call 817-431-1332 or email Dan Hernandez so we can pray for you and schedule a visit if desired.
If you have lost a loved one, please call the church office at 817-431-1332. We will pray with you and assist you with plans as needed.
If you would like a home visit or Communion, contact Dan Hernandez.
---
Support Ministries
Keller UMC offers a variety of supportive programs to provide comfort, guidance and prayer. Contact Dan Hernandez, Director of Congregational Care for more information on any of the programs listed.
ALZHEIMER'S SUPPORT GROUP
This group provides a caring and understanding environment to help you:
Learn more about Alzheimer's disease and other related dementias
Share your feelings and experiences
Gain knowledge about available resources
Cope with the challenges of this disease and remind you that you are not alone
Caregivers or adult children of individuals with Alzheimer's or other dementia conditions meet on the second Sunday of each month from 2-3:30pm in the Discipleship Administration Center Room 417. For more information, contact Bernadette Bierley.
Cancer Support Group
A caring community for those who have fought or are currently fighting cancer, and for those who provide care and support. This group meets on the second Monday of each month, 6:30-7:30pm in DAC 413. If you would like more information, contact Jackie Kiebler.
Living with Loss
We live in a time of unprecedented loss. Many are grieving, worried, fearful, and yet none of us wear the signs, labels or written warnings reading, "I'm struggling. Be kind to me!" If you've suffered a loss of any kind, Keller UMC invites you to a private time of sharing with others like you. This is not a therapy group but an effort to help you understand grief, how it affects you, and how you can be comforted and empowered to live into the days ahead. Check our Events section for upcoming sessions. For more information, contact Dan Hernandez.
---
Caring ministries
bereavement and recovery meals
Keller UMC members and friends deliver meals by request to those persons who have experienced a death in the family or hospitalization. Contact Kim Kuhlman for more information.
college Care Ministry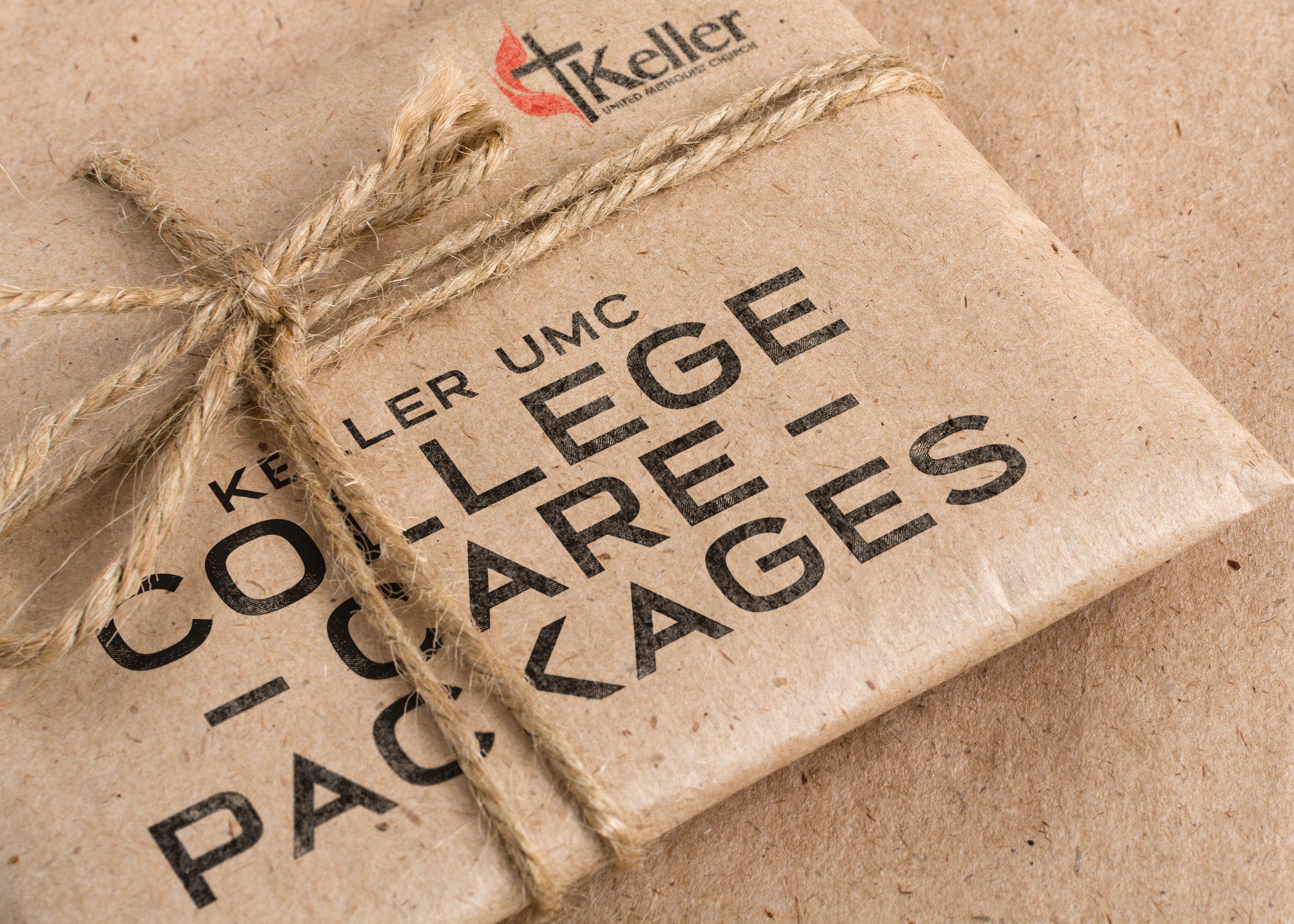 Notes, gift cards and treats are sent to our college students during fall and spring finals to encourage them and keep them connected to their home church. If you are interested in "adopting" a college student or you have a college student you'd like to be added to our list, please contact Kim Kuhlman.
Student Information Form
Counseling
Pastoral care is offered, and referrals are available. Call the church office to speak with one of our pastors at 817-431-1332.
Extending the Table

Each month our Extending the Table team visits with and offers Communion to our neighbors at Evergreen, Heritage House and Brookdale Senior Living residences. As many of these folks are unable to attend our worship services, yet desire to participate in the sacrament, we believe this is a meaningful and needed area of ministry. Communion is offered the second Tuesday of each month, providing a wonderful opportunity to share and experience Christ's love with our neighbors. If you would like to participate or have additional questions, please contact Victoria Wilson.
Faith Community Nursing
Faith Community Nursing is a health and wellness ministry of professional nurses that helps educate congregants on the relationship between spirituality and wellness while providing resources to help keep them well. They are available at specific times for blood pressure checks, health questions, education, guidance, referral and prayer. For more information, contact Jackie Kiebler.
Prayer Covering Circle
A prayer covering is a tangible sign of prayers from Keller UMC. Members of the UMW create baby blankets, shawls and quilts and they pray over these items in the process. Then, our pastors, small groups or friends will also pray over a covering before delivering it to the recipient. Whether celebrating a new birth or going through a time of illness or grief, these prayer coverings are a reminder that people are praying for you.
If you, a family member, a member of your small group or a friend need a prayer covering, please contact Sarah Colvin or Dan Hernandez for more information.
Please click here if you would like to participate in this ministry by making prayer coverings or through prayer.
Stephen Ministry
In difficult times, we often need a person in whom we can confide, someone who will listen, someone who will care, someone who will help. Stephen Ministers want to support you and be there for you. If you are in need of this type of ministry, contact Jackie Kiebler or Dan Hernandez.
Find out more about Stephen Ministry at Keller UMC.
yoga
Invite your body to participate in your spiritual and emotional practice in a basic yoga class right here at Keller UMC! Yoga is mind, body and spirit connection, and here you will learn a variety of breath and physical techniques that you can take off your mat and into your daily practices. Visit our Events section for dates and time of sessions.
For more information about Congregational Care Ministries at Keller UMC, contact Dan Hernandez.