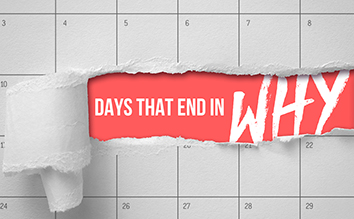 Lenten Devotional April 15
Theme: Journey to the Cross Through Luke
This week our Lenten journey will come to a close, but this does not mean our story ends here. Over the next few days, we will spend time in the moments that lead us to the cross. We will hear moments of pain, sacred times of prayer, and see how those who followed Jesus responded to it all.
Scripture: Luke 19:29-40
As Jesus came to Bethphage and Bethany on the Mount of Olives, he gave two disciples a task. He said, "Go into the village over there. When you enter it, you will find tied up there a colt that no one has ever ridden. Untie it and bring it here. If anyone asks, 'Why are you untying it?' just say, 'Its master needs it.'" Those who had been sent found it exactly as he had said.
As they were untying the colt, its owners said to them, "Why are you untying the colt?"
They replied, "Its master needs it." They brought it to Jesus, threw their clothes on the colt, and lifted Jesus onto it. As Jesus rode along, they spread their clothes on the road.
As Jesus approached the road leading down from the Mount of Olives, the whole throng of his disciples began rejoicing. They praised God with a loud voice because of all the mighty things they had seen. They said,
"Blessings on the king who comes in the name of the Lord. Peace in heaven and glory in the highest heavens."
Some of the Pharisees from the crowd said to Jesus, "Teacher, scold your disciples! Tell them to stop!"
He answered, "I tell you, if they were silent, the stones would shout."
Reflection:
I think this scripture is PERFECT as this Lenten season comes to a close and we begin to think about our response to the Easter story. This Easter story deserves a celebration and calls us to continue making sense of our Faith.
So much of what the disciples were instructed to do did not make sense to them, and yet they remained faithful in fulfilling the calling of Christ. As they did what they were instructed and as they boldly worshipped the Lord, the world attempted to silence them.
Some of the Pharisees from the crowd said to Jesus, "Teacher, scold your disciples! Tell them to stop!"
But then Jesus responds,
"I tell you, if they were silent, the stones would shout."
When I read this I feel the power of the Good News. I sense the truth that there is nothing that can silence the love and grace of Jesus Christ. There is part of me that finds comfort in this verse in the sense that if I ever get uncomfortable sharing the Good News, it is okay because the rocks will take care of that. Do you find yourself feeling a bit of that?
Sometimes it seems easier if someone else could just do the work. If someone else could stand in the front line. But that is not what we are called to. We are called to be bold and courageous. We are called to Connect God's family by knowing, loving, and serving so that the world might experience Christ's love.
This statement requires action. This statement requires discomfort. This statement requires a bold faith. When we step out in faith there is a noise created that cannot be silenced. This week let us think about how we can together make a joyful noise for the glory of the Lord, even when the world tries to shut us down.
Pray:
Gracious and loving God, We thank You for the breath in our lungs and the voice we are able to produce for Your name. Help us to not be afraid when the world attempts to silence us. Help us to speak out in love, grace and action for Your people. It is Your breath in our lungs, so now we seek to pour out our praise to You. Amen.